Tufts ROTC Support Program
The Tufts ROTC program trains students to become commissioned officers in the Army, Air Force, and Navy through the Massachusetts Institute of Technology (MIT). Through a combination of a traditional college curriculum and specialized leadership training, students can take advantage of unique opportunities that prepare them for success in any career path.
Tufts Undergraduate ROTC Dean Contact Information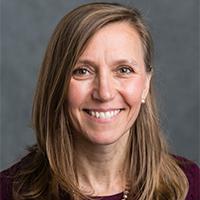 Dean Jennifer Stephan
Dean of Academic Advising & Undergraduate Studies, School of Engineering
Office Location: Dowling Hall, 710H
Phone: 617-627-0575
Prospective Tufts students should contact Admissions. Enrolled Tufts undergraduates may contact Dean Jennifer Stephan for advice and support on ROTC related matters, including:
ROTC community events and resources for event planning
Arrangements for student transportation to/from MIT for ROTC responsibilities
Priority registration for courses and adjustment for course registration limit (21 credits) for Navy ROTC students due to curricular demands
Advocacy with Athletics for use of the varsity weight room for training
Assistance with mapping MIT courses for transfer credit (see: https://students.tufts.edu/registrar/make-request/transfer-credit):

EM 54 credit for 15.305
CS 50 credit for 6.901 or 15.359
CVS 320 credit for one MIT ROTC course that has "leadership" in its title, such as AS.111, AS. 201, AS. 202, or AS. 211.
CVS 330 credit for one MIT ROTC course that has "history" in its title, such as AS. 101 or MS. 110.
Note: Students will still be assigned their main academic advising supports (e.g., advising dean, faculty advisor).
Join the ROTC Student Email List!
Sign up for our mailing list to stay up-to-date with announcements, upcoming events, and important deadlines. Please email Maureen Power to join the ROTC student email list.