Hillsides Apartments are located uphill between Dowling and Hill with a parking lot behind the buildings. 
Rooms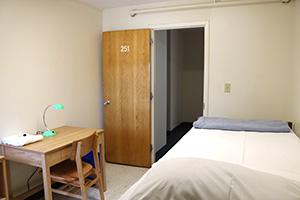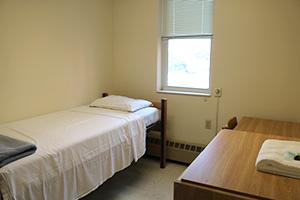 Apartment Style: refer to floor plan for room sizes
Please note, the linens pictured are not included with the rooms.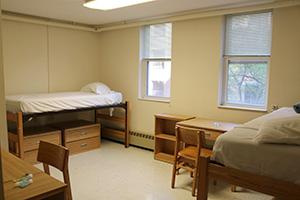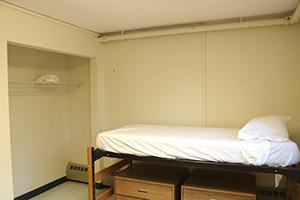 Furniture provided for each student:

One extra-long twin bed

Multi-positioned beds that have 11 height adjustments up to 32 inches, with 30 inches of space underneath when raised to maximum height

One desk
One desk chair
One closet
One dresser

One window with shade
Bathrooms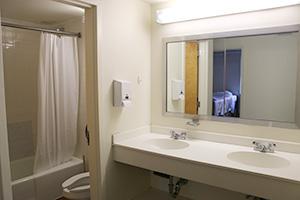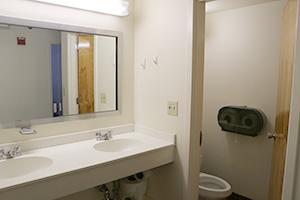 Please consult the floor plans of the suite you desire to see the bathroom layout.
Common Areas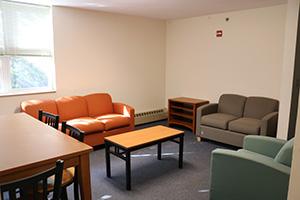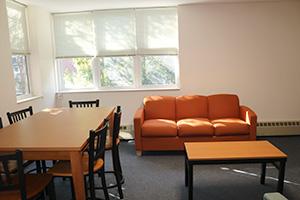 Each apartment and suite has a common living room with a dining table, couch and chairs and a kitchen with pantries, counter space, stove, and refrigerator.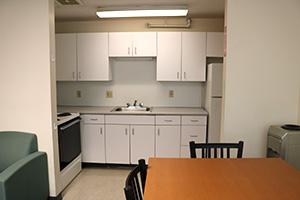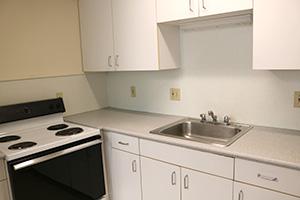 Amenities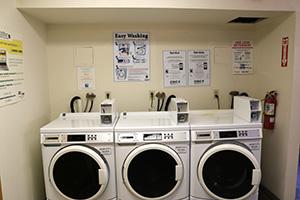 3 washers and 3 dryers below the 170's. Additional Laundry Units also available in the building to the right of the 20's.
Mailboxes in the first floor stack of the building to the right of the 20's.