West Hall is located uphill on the academic quad.
Rooms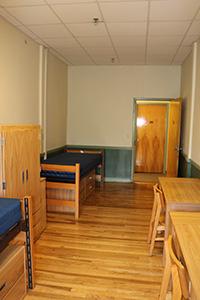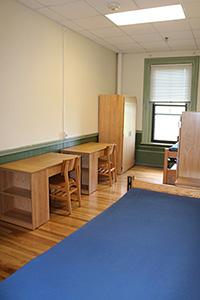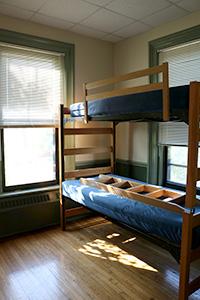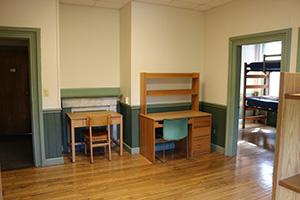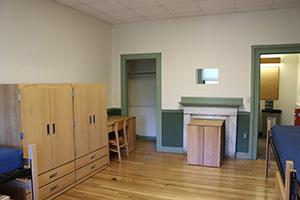 West Hall has a configuration of double rooms, triple rooms, and quads.
West Hall Quads include one common room, and two attached bedrooms
Furniture provided for each student:

One extra-long twin bed

Multi-positioned beds that have 11 height adjustments up to 32 inches, with 30 inches of space underneath when raised to maximum height

One desk
One desk chair
One closet
One dresser

Several windows with shades
Hardwood floors
Bathrooms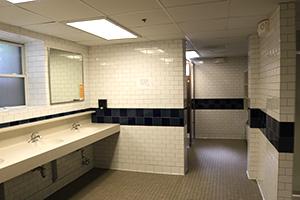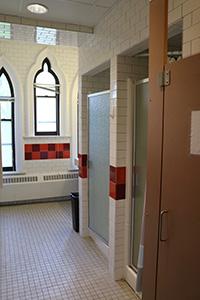 Eight single-sex bathrooms, each with two showers, two toilet stalls, a sink, and small counter. There are no bathrooms on the first floor.
Common Areas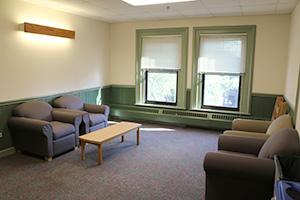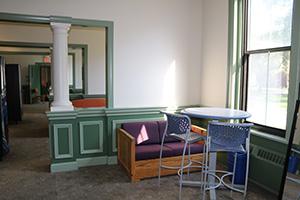 A main lounge is located on the ground floor of West. There is also a small lounge on the third floor.
Amenities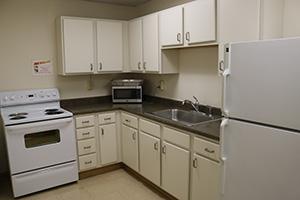 One common kitchen on the ground floor, equipped with a stove, oven, refrigerator, and sink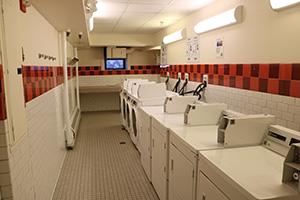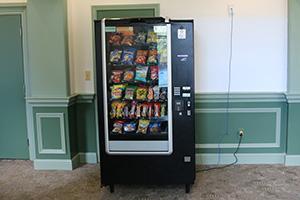 Washing machines and dryers on the basement floor and vending machines in the first floor common room