Class of 2024
Gustavo Alvarez
Electrical Engineering
"I hope that students can feel a lot more confident about themselves when thinking about pursuing STEM."
Class of 2023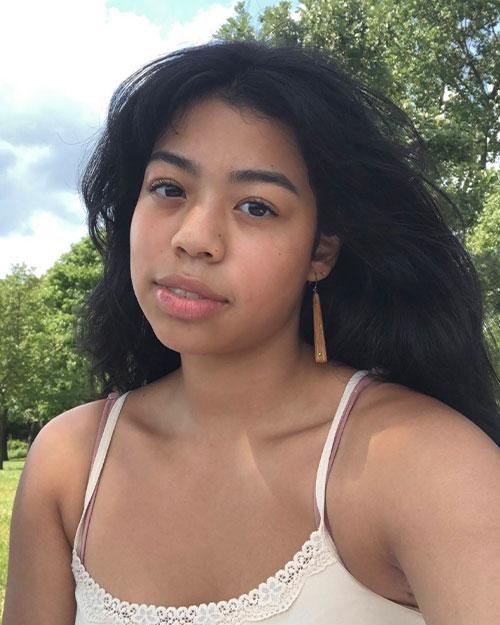 Marianne Chuy
Biomedical Engineering
"I hope students learn that STEM can be an outlet for creativity, a place that allows them to think critically but also helps them dream big. STEM can push you to think in ways that feel completely foreign and confusing at first, but those concepts can later inspire you to think boldly and confidently when approaching a new problem."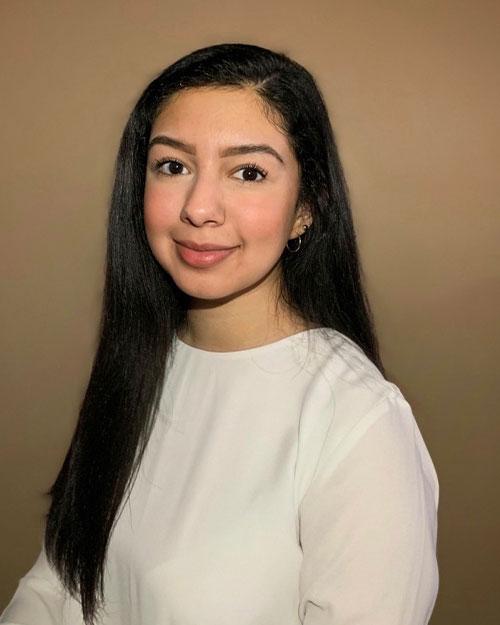 Leslie Jaramillo Martinez
Mechanical Engineering
"Although my neighborhood wasn't full of scientists or engineers, it was full of people who greatly inspired me. Their dedication and ambition have fueled my own. To me, engineering is much more than a career choice. It is a way I can help the people who raised me. Through designing and building, I will be able to provide some form of support to the community that has given up so much for me."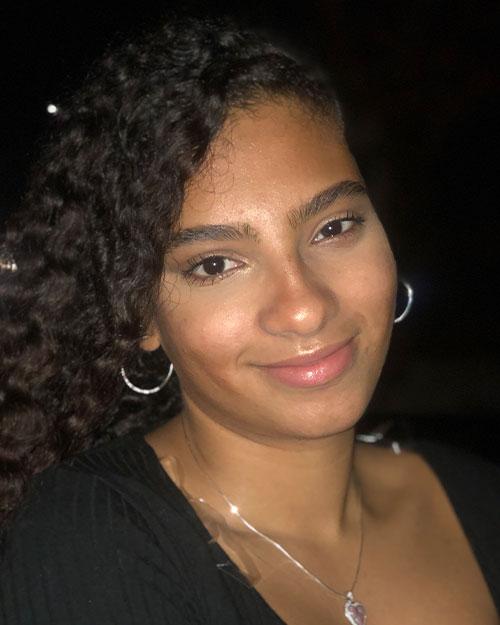 Steph Karam
Civil Engineering
"For most of my childhood, I was that student. It was not until my sophomore year of high school, when a teacher recommended me for the Cooper Union Summer STEM Academy and the TA of the course was a woman of color currently pursuing a degree in civil engineering at the institution. It was after that experience, that I seriously began to think of engineering as a possible career. I truly believe that this experience was a defining factor in why I am a civil engineering major today and hopefully I can do the same for students of color as a STEM Ambassador."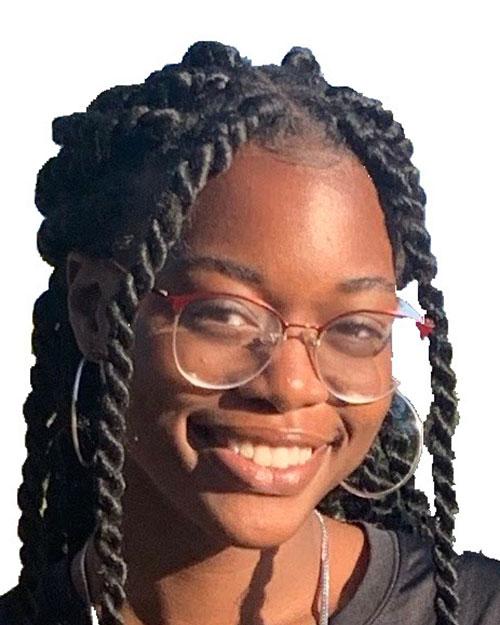 Zainab Olushoga
Biomedical Engineering
"I chose to become a STEM Ambassador because I grew in an underrepresented community. Many of the kids I grew up with were so discouraged by the many obstacles in their path, that they never bothered to pursue their interests in STEM. I want to be there for younger generations and cheer them to overcome whatever stands in their way; to show them that someone who has shared their struggles, who looks like them, and someone that they can relate to has made it this far in their life. To show them how cool STEM really is and show them how STEM is an option for them too."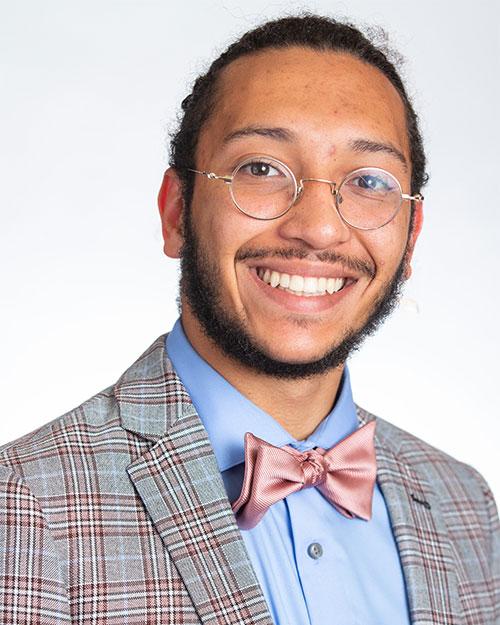 Enrique Rodriguez
Biomedical Engineering
"As a first generation, latinx and queer identifying student in engineering, I never saw anyone like me growing up and involved in STEM in my local community. By being able to participate in STEM Ambassadors, I hope to impact and inspire someone like me."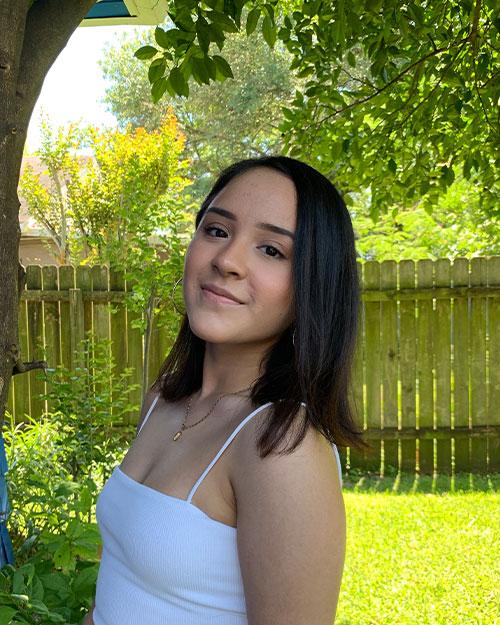 Vanesa Gonzalez Torres
Human Factors Engineering
"I want to show students like me that pursuing a profession in STEM is possible and to not let anything hold them back from doing so, even if the people in STEM fields do not look like them."
Class of 2022
Elli Diaz
Biomedical Engineering
"I am a STEM Ambassador because I want to be that person that I, and countless others didn't have in school, so we can diversify the fields that minority groups have been steered away from, like science and engineering."
Kamar Godoy
Mechanical Engineering
"The Math Engineering Science Achievement (MESA) program at my middle school was my first introduction I had to STEM and was a major reason why I decided I wanted to become an engineer. Growing up I never was exposed to engineers, not in my family nor in my community. I wanted to pioneer my own path towards being an Engineer and I had the support from my family to continue to pursue this dream."
Kat Lazar
Chemical Engineering
"My calculus teacher junior year in high school asked us if anyone wanted to start a SWE club. I had no idea what it was, but I volunteered anyways, went to some outreach programs at local colleges, and realized I love engineering and wanted to study it for the next four years!"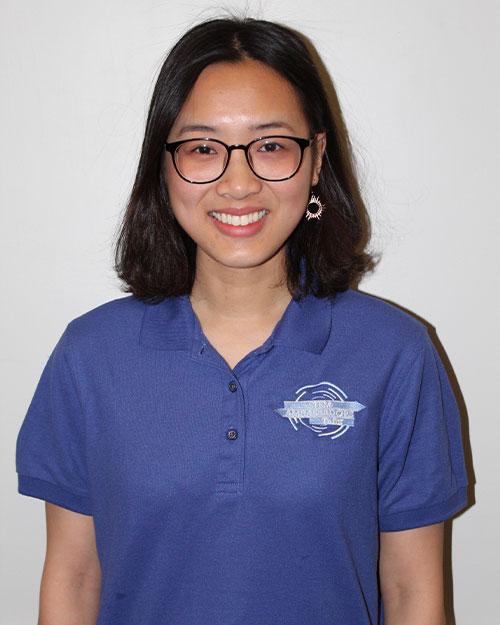 Huyen Pham
Electrical Engineering
"I want to inspire people who share my background as a woman and international student without prior involvement in STEM to pursue their interests and strengths, communicate my passion with school children, and bring what STEM does beyond the classroom into one."
Kianie Ramirez
Community Health
"I became a STEM Ambassador because I know how important it is to have someone who looks like you and goes through the same struggles as you, reminding you that you are capable of anything."
Bryan Valdivia
Biochemistry
"I hope to ignite student's brains to really show them how amazing science is and how the field can be open for them despite the lack of representation."
Eduardo Vargas Gutierrez
Mechanical Engineering, Mathematics
"I was inspired by my siblings. 3/4 of them are engineers and the best in their field. Their passion and love for STEM inspired me and showed me what I can do for myself and for the world. In STEM, I've noticed that knowledge is limitless and that with the right mindset and determination, any single idea can be constructed (literally) and utilized towards a better tomorrow."
Class of 2021
Plearn Aroonchote
Environmental Engineering
"I have always been interested in solving big problems that affect people in vulnerable communities. As an engineer, I can use math and science skills to solve real world problems that have impacts on people's quality of life."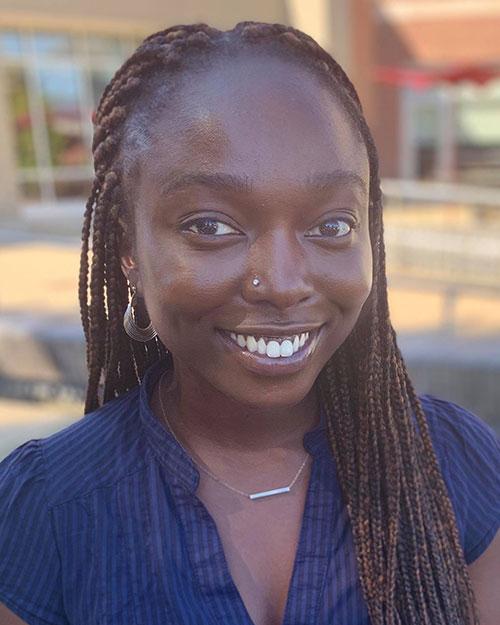 Amina Dieng
Computer Science
"I've always had an affinity for problem-solving, and problems that code can solve are much like organized puzzles. At the same time, there's creativity allowed in how you ideate and structure your solution."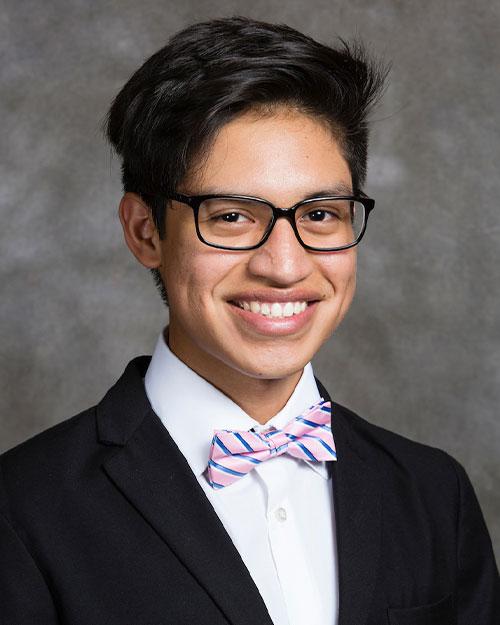 Raul Pech Figueroa
Mechanical Engineering
"Garage sales introduced me to the joys of being resourceful and salvaging. The screwdriver provided me with a medium to take things apart. Hot glue gave me a means to put things together. Books formally introduced me to the known universe and the scientists, engineers, and mathematicians that have shaped our understanding of it. Science Channel further taught me How the Universe Works and How it's Made. There are many meaningful forms of education that a parent can provide. In every of these instances, my parents were there to provide me with the facilities to express my creativity, satisfy my curiosity, and believe that anything was possible. My parents are creative problem solvers and have fostered the same spirit in me. My parents have a dream, and I'm living it with them. This is why I am an engineer."
Sofia Lombana
Biopsychology
"I volunteered at Nicklaus Children's Hospital for two years in high school. Seeing the children smile even during the most painful and difficult circumstances was very heartwarming, but it also showed me that playing with them or bringing them ice cream did not provide them with a permanent solution. Witnessing fights against diseases such as cystic fibrosis inspired me to dedicate my life to learning about the mysteries of the human body to one day be able to take care of the most vulnerable. The story of the patients I had the honor to share this experience with sparked my interest in primary care and in the understanding of the molecular biology behind the diseases that challenge researches to create new courses of treatment."
Derrick Sosa
Environmental Health
"I became an engineer because I wanted a way to help people and solve problems that affect the communities that are most marginalized in the world, while also creating cool things that can help progress our society even more. I wanted to receive a degree in a major that can help me solve real life problems while also planning for a future where these problems would become obsolete, in order to help the communities my family and I come from and similar marginalized communities worldwide."
Class of 2020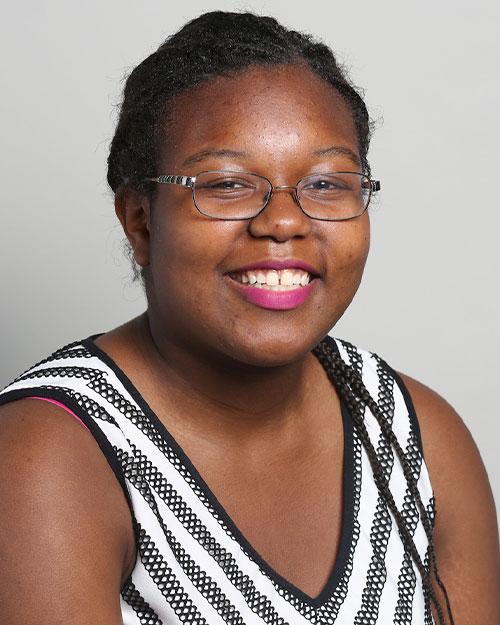 Chanel Richardson
Computer Engineering
"I've always known that I wanted to do something in STEM, because I always liked the idea of being able to discover new things in my work. Around the 11th grade when I took Computer Science, I was sure that I wanted to work with computers. The world around us is quickly evolving into a high-tech landscape, and I want to be the person helping to make the world as efficient as possible by using technology."
Min Seo Jeong
Biology and History
"The teachers in my life who have shared their passions for science! I think passion is contagious. Whenever I see my teachers genuinely filled with joy as they talk about their favorite biological pathways, it makes me excited to learn as well. I get to see the different ways in which they have applied their interest to address problems, and I look forward to applying my own knowledge in the communities that I live in."
Class of 2019
Jacqueline Cabral
Community Health
"My boss in a teen science program inspired me to become a scientist because she was the epitome of the kind of professional I wanted to be. Even though being a woman in science may be difficult, my boss was an empowered female scientist who never failed to speak her voice. From her, I learned that my background would only make me a stronger scientist because it has equipped me with the skills to continue to ask why."
Donna Chen
Computer Science, School of Engineering
"My dad was a very hands-on type of person and it has always fascinated me to watch him build furniture for our family's use or other insane contraptions. While he's not exactly an engineer or scientist, he sparked my interest in creating something applicable and practical to the real world, even if it is just in software."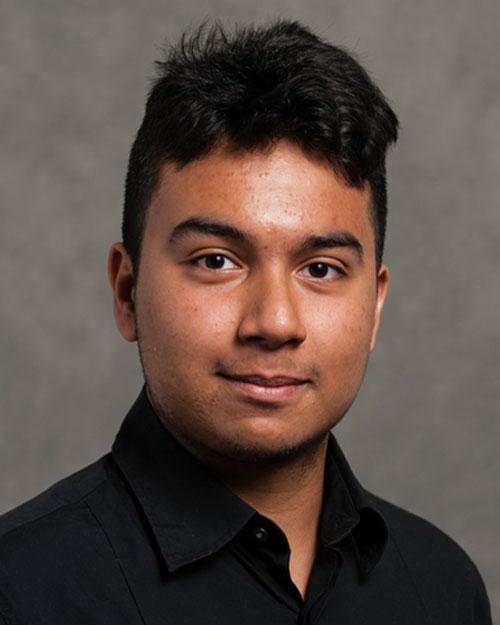 Hernán Gallegos
Mechanical Engineering
"My community. This change that I see coming from engineering is something that I want to implement onto my community and the people around me. I want others to see that engineering is a field full of potential and possibilities. That engineering is my way of giving back. I want to show that success can not only come from my community but from many other communities like mine, one that is truly underrepresented. STEM Ambassadors is just one of the ways where I can slowly achieve this goal."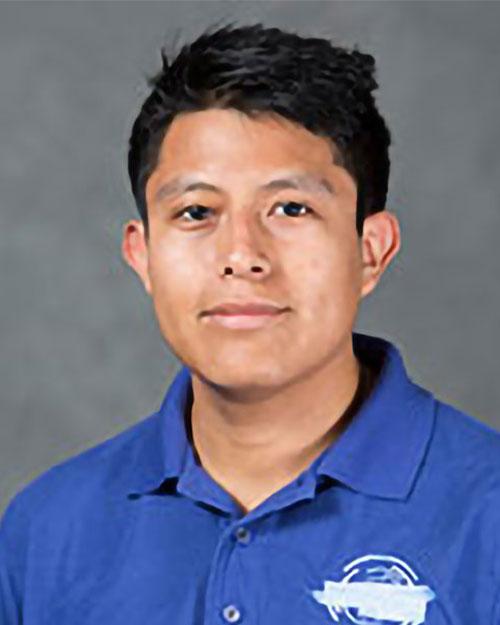 Kevin Lopez-Gomez
Mechanical Engineering
"Ever since I was a child I would look up and see the stars and wonder what is beyond our world. The thought that we might someday traverse the universe at speeds that is beyond our current understanding, utterly fascinates me. Early on I decided that I wanted to contribute to this new era of exploration. I believe that it is our Manifest Destiny as humans to conquer the cosmos and discover the unknown. Ultimately this seems like a child's dream but it is for this reason that I decided to become an engineer. By understanding the laws that govern nature I can help civilization realize its Manifest Destiny, even if my contribution end up being so minuscule that it is forgotten. I owe a lot of my inspiration to maintain my child-like dream to Tesla (not the car company but the man who inspired the name). Although Nikola Tesla is often forgotten in history for his unfathomable contribution to society, I aspire to achieve even one percent of his work in my field. Tesla is a man who never ceased his imagination, contributed to society with his alternating current, but didn't care for wealth. Ultimately, Tesla died a lonely and poor man but if that is my destiny was well, I am okay with that."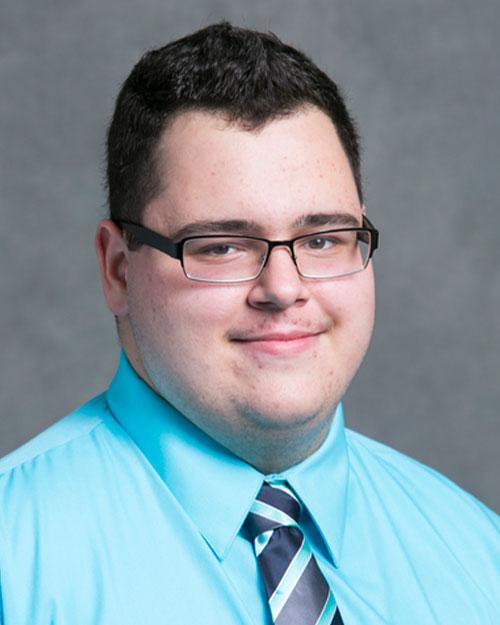 Martin Majkut
Mechanical Engineering
"My inspiration to become an engineer comes from my parents. My parents immigrated here from Poland, and had made a lot of sacrifices to make sure that my brother and I had better opportunities than they did growing up. So, to repay them in a way, I wanted to take full advantage of the opportunities presented to me, and make sure my parents' sacrifices were worth it."
Alexa Ornstein
Biology and Environmental Studies
"I have had a fascination with nature since I was little. You could find me petting the backs horseshoe crabs that congregated near the inlet by my home, or romping through the Pine Barren Forests and making art with the pine needles. I always felt connected to my community through the ecosystem around it. As I progressed through high school I created ways to channel my love of the environment into productive, meaningful science. Through many years of independent research projects, presenting at outreach events, and leading students in educational programs, I feel more connected to my community and assured that I could find passion in whatever I do, as long as I kept science at the core."
Melanie Ramirez
Community Health
"I chose to become a scientist because I love learning how the world around me works. Growing up, I was the kind of child that always asked, "why" and with each answer, I'd just have another question. I've always found science so fascinating because it both provides answers to my questions and allows a space to investigate how we, the environment, or the whole world functions. It's amazing to think about all the things that have been explained or built with science and all the things we have yet to discover or create."
Emily Sim
Computer Science
"I never intended on going into the STEM field before I came to Tufts. During my first year, I took the Introduction to Computer Science course on a whim and fell in love. I love that Computer Science allows me to critically think about the best way to achieve the end goal, but leaves room for creativity with my code. It's also incredible to realize how my brain has developed a new eye for looking at the world because Computer Science helped me to discover a whole new set of problem solving skills."
Class of 2018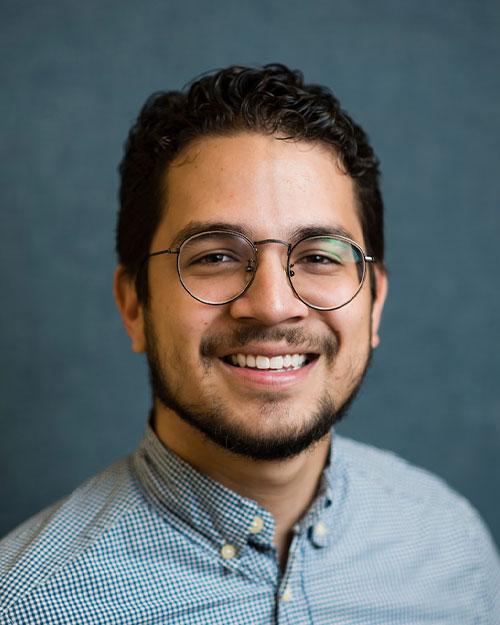 Mateo Galeano Londoño
Civil Engineering
"I decided to become an engineer because I see a career in engineering as a means of helping people who need it the most. On a personal level, I wanted to receive an education in a field that can solve infrastructural problems in the developing world. Engineering, I felt, provided a rewarding profession that challenges me academically and develops practical problem solving skills."
Michelle Mu
Biology
"I chose to study biology because biology was my favorite subject in high school, and I loved learning about new biological discoveries and research. I also love animals and studying biology is a great way of continuing my interest in living organisms. Growing up watching Animal Planet and Discovery Channel almost religiously, I always admired the many scientists and researchers that explored different ecosystems looking for animals to study and those who contributed their expertise when examining all kinds of fascinating species."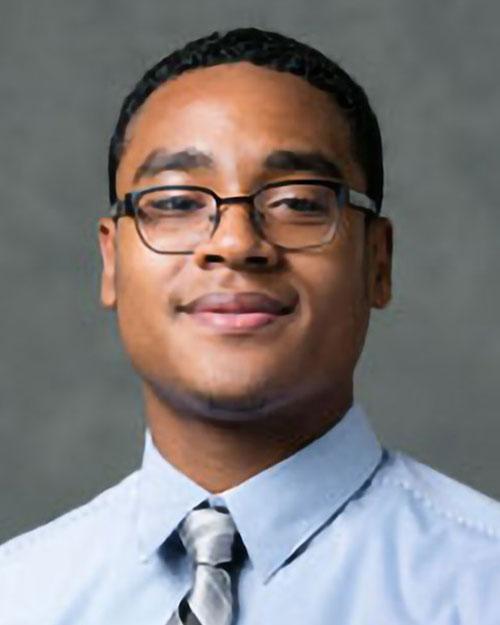 Adrian Portela
Civil Engineering
"I became an engineer because it is essentially the art of problem solving. On a daily basis, engineers have to work their way around a variety of obstacles that could cost time, money, or both. The ability to think on your feet is a powerful thing to have, and that trait is what Civil Engineering will provide me."
Class of 2017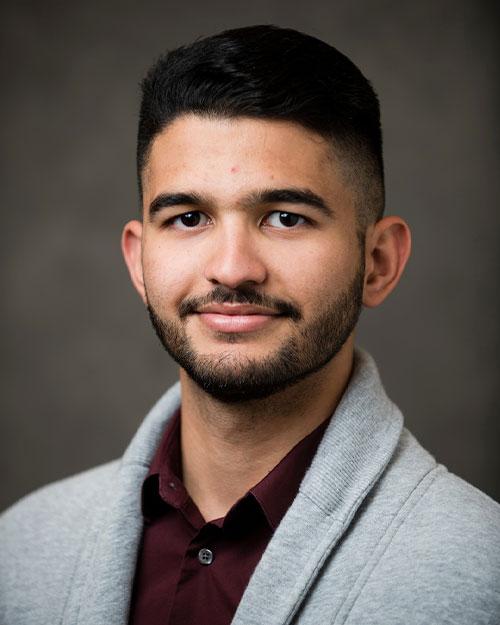 Ariel Luque
Computer Science, School of Engineering
"I have become more aware of the world around me ever since joining STEM Ambassadors. It has brought me a greater understanding of the nuances of social justice in my community."
Mahrukh Malik
Biology and Community Health
Andre C. Newland
Computer Science, School of Engineering
"I've accomplished so much during my time at Tufts University and there is no doubt in my mind that it's all thanks to this program. I grew into the person that I am today because of the community that the STEM Ambassador program has created. I've never felt that large groups were a place that I could thrive, but now I know for a fact that I have the skills necessary to shine through."
Steven Tran
Biopsychology
"STEM Ambassadors has given me a space to realize my potential, to grow, and to challenge myself in ways that I couldn't imagine. It has been a community that has nurtured me for the past three years and has allowed me to bloom into the flower that I am today."
Class of 2016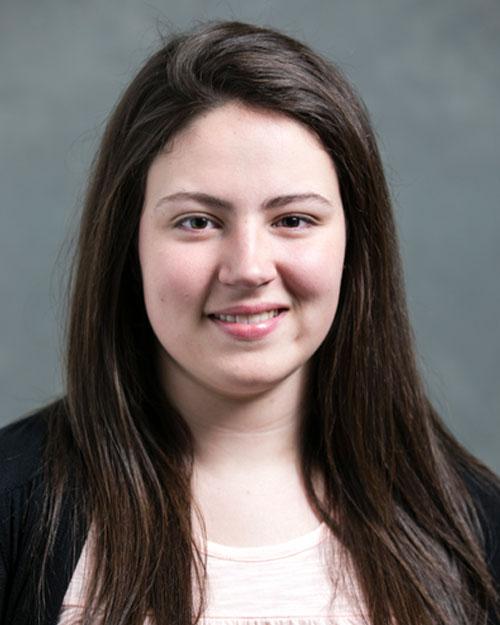 Sara Hogan
Chemical Engineering
"STEM Ambassadors reminded me that I always have the ability and duty to make a difference in my community. The act of going into classrooms and actually seeing the impact learning about STEM was having on these students reminded me that I can make a difference in their lives. STEM Ambassadors helped me realize that I have a responsibility to give back to my community, and it gave me an outlet to do just that."
Kevin Ngan
Biochemistry
"STEM Ambassadors was a truly unique opportunity in which I could give back to local communities and other students of color, but at the same time allowing me to develop my own skills and confidence in teaching, public speaking, and presenting that I continue to use as a graduate student."
Dylan Phelan
Computer Science
"STEM Ambassadors has not only made me a better presenter, research, and communicator, but it has shown me, firsthand, the difference STEM outreach can make. Sparking excitement in young people's minds for the sciences, seeing my love for a subject or experiment reflected in other students' reactions, is a feeling I won't soon forget and one still inspired me to be involved in STEM outreach today."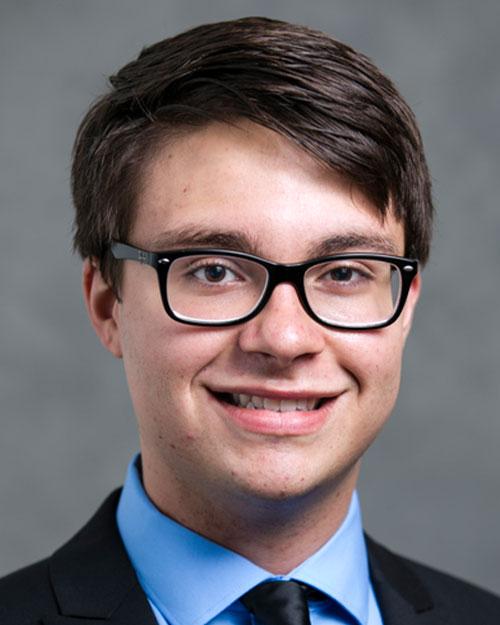 Alex Pugnali
Engineering Psychology/Child Study and Human Development