The GSAS Dean's Office interacts with all administrative, academic, and co-curricular units that interact with our graduate students. We are committed to creating the best possible learning environment for our students.
Bárbara M. Brizuela
Dean, Graduate School of Arts and Sciences
Dean of Academic Affairs, School of Arts and Sciences
Professor of Education
(she/her/hers)
As Dean of the Graduate School of Arts and Sciences, Bárbara supports all GSAS programs and serves as the liaison between students, faculty, and administration on all aspects of graduate education within the school. This includes key initiatives, such as strengthening the quality and diversity of the graduate student body and integrating career and professional development training into our students' education. She began her career at Tufts in 2001 in the Department of Education.
Angela Foss
Director of Operations
(she/her/hers)
Angela Foss manages and oversees the general operations of the Graduate School of Arts and Sciences. In consultation with the Dean and Associate Deans, she is responsible for setting the strategy, assessment plan, and implementation of the GSAS student facing Professional Development program. Additionally, she oversees the coordination of graduate event planning (Matriculation, Hooding, Academic Awards.)
Sarah Herchel
Associate Dean, Graduate School of Arts and Sciences
(she/her/hers)
As Associate Dean of the Graduate School of Arts and Sciences, Sarah Herchel works to foster excellence, inclusion, and innovation at the Graduate School of Arts and Sciences. As a member of the strategic leadership team, she partners with faculty to create training and development opportunities, identifies areas for new academic programs, and is the liaison for the School's accreditation efforts.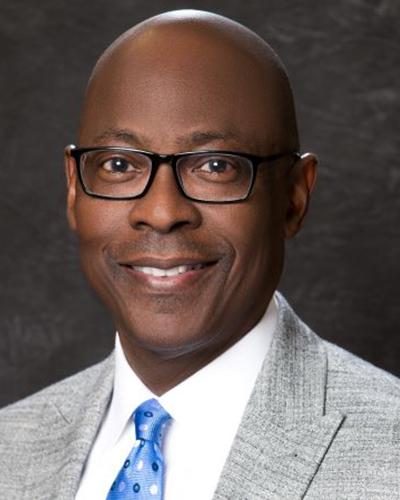 Cecil Howard
Associate Dean of Diversity & Inclusion ad interim, Graduate School of Arts and Sciences
(he/him/his)
As the Associate Dean of Diversity and Inclusion ad interim Cecil Howard is focused on advancing GSAS's diversity, equity, inclusion, and justice efforts, working with students, the dean's office, graduate faculty, and admissions and administrative staff.
Maddie Key
Program Manager, Interdisciplinary Programs
(she/her/hers)
Maddie manages some of the interdisciplinary programs in GSAS including the Diversity, Equity, Inclusion, and Justice Leadership programs and the Interdisciplinary Doctorate program. She also supports part-time and certificate students and coordinates the incoming student orientations for fall and spring.
Maura McDonald
Program Manager, Interdisciplinary Studies
(she/her/hers)
Maura manages some of the interdisciplinary programs within GSAS including the Data Analytics, Museum Studies, and Anti-Racist Curatorial Practice programs. 

Contact Maura
Gabrielle Otto
Senior Communications Specialist
(she/her/hers)
Gabrielle leads communications efforts for GSAS managing the web presence, social media, and editorial. She also sends out the GSAS Update with weekly events and opportunities for students.
Submit Content to the GSAS Update
Rebecca Petersen
Director of Program Strategy, Development, and Delivery
(she/her/hers)
Rebecca works as part of the GSAS leadership team, closely collaborating with departments on new program ideation as well as supporting departments who are interested in making adjustments to an existing program, whether that means adding a new program track or exploring opportunities to offer hybrid and online formats. Rebecca also coordinates external partnership development, and works with industry on professional track programs.
Felicia Przybyszewski
Admissions and Financial Aid Coordinator 
(she/her/hers)
Felicia provides support in designing, developing, and implementing financial aid and admissions procedures in the GSAS Dean's Office. 

Contact Felicia
Benjamin Quinn
Administrative Coordinator
(they/them)
Benjamin Quinn is responsible for the administrative support and implementation of the processes and graduate school programming run through the Office of the Dean Graduate School of Arts and Sciences (GSAS) including communicating with academic administrative leaders, faculty, and students across the institution. Benjamin coordinates the meetings of the GSAS Executive and Policy and Programs Committees, as well as manages the Graduate Student Research Competition and the Graduate Student Conference Reimbursement Fund.