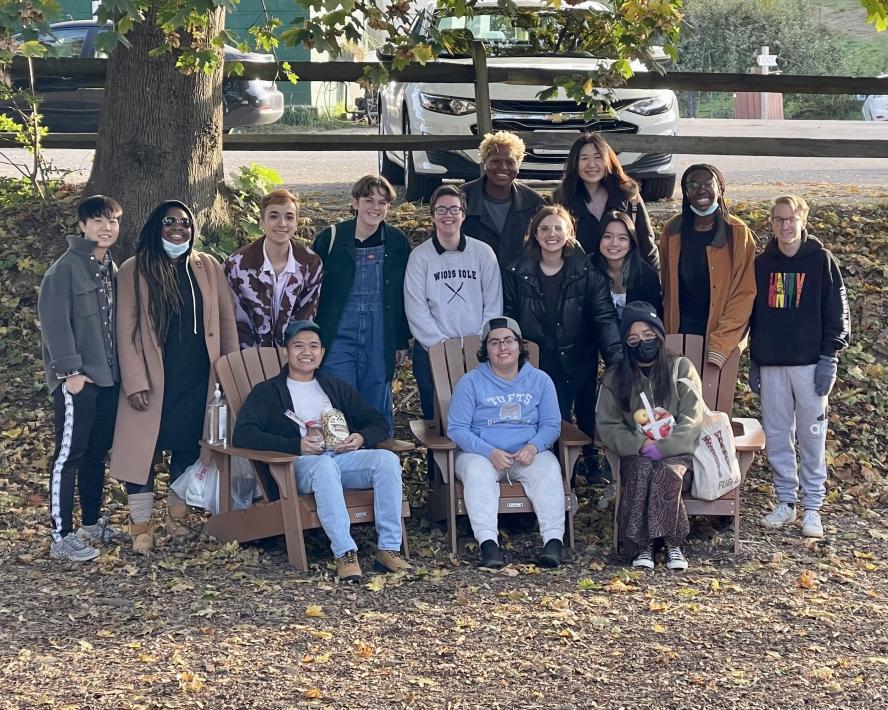 The LGBT Center provides programs and services that support the LGBTQIA+ students, faculty, staff, and alumni of Tufts University. We are open to anyone who is interested in exploring more about gender, sexuality, LGBTQIA+ and other intersecting identities, experiences, peer leadership, and activism.
The Center is committed to maintaining LGBTQIA+ visibility on campus and providing campus-wide education on sexuality and gender identity as well as the effects of heterosexism, cissupremacy, queerphobia.
As a part of Tufts' Division of Student Diversity and Inclusion (DSDI), we work collaboratively with the other DSDI Centers, as well as many other groups and offices on campus - such as the Dean of Students Office, the Office of Residential Life and Learning, the Office of Campus Life, the Hillel Center and the Tufts Chaplaincy.
Our Services Include:
Advocacy on behalf of LGBTQIA+ students
Trainings and workshops for faculty, staff, or student groups
Programming & events that reflect the diversity of Tufts students
Free safer sex products (condoms, dental dams, lubricant, etc.)
Gender Affirmation Closet (for trans, nonbinary, and gender-questioning students) 
A relaxed space to hang out, study, and meet LGBTQIA+ people and allies!
Drop by the Center and enjoy a comfortable and safe space dedicated to supporting and celebrating lesbian, gay, bisexual, transgender, queer, intersex, asexual and all other gender and sexual identities!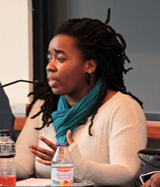 Hope Freeman
Senior Director
Pronouns: She/Her
A Boston native, Hope is a graduate of Smith College where she obtained a degree in Africana Studies and holds a Masters in Non-Profit Management from Simmons College School of Management. For nearly a decade, Hope has committed her career to empowering and advocating on behalf of LGBTQ adults and youth, particularly LGBTQ youth of color. From HIV counseling and testing, helping youth develop leadership skills, to providing LGBTQ cultural competency training and education to youth serving agencies and community organizations; Hope has an extensive array of experience ensuring youth are not only able to access quality and necessary care, but are equipped with the tools needed to thrive, strive, and succeed.
joel gutierrez
Associate Director
Pronouns: any pronouns
Born and raised in Los Angeles County, joel graduated from UC Davis with degrees in American Studies and Gender, Sexuality, and Women's Studies. Prior to coming to Tufts, joel's experience included working in the UC Davis LGBTQIA Resource Center and co-founding an LGBTQ+ Youth Group in Davis, CA. Her passion lies with supporting young queer and trans folks as they shape their identities, goals, and aspirations, recognizing that this time is often a major transformational period for our communities. joel's work is fueled by queer joy – he intentionally brings vibrant colors and noise into his work and prioritizes laughter and joy. Beyond their work at the LGBT Center, you'll often find joel watching Charmed, eating anything chocolate, and spending hours on makeup and nail art.
Mondonna Mojahed
Program Coordinator
Pronouns: she/they
Originally from Arlington Mass, Mondonna graduated from the University of Massachusetts Amherst with a dual degree in Microbiology and Women, Gender & Sexuality Studies. Much of Mondonna's work focuses on viewing the sciences through an interdisciplinary feminist lens and has evolved to explore the stories that are told through Science and Whiteness. Prior to coming to Tufts, Mondonna was an intern and eventual committee member of the IDEAA committee (Inclusion, Diversity, Equity, and Accountability in Action) at the Cambridge Women's Center located in Central Square, and was heavily involved in student support services and orgs at Umass, including being the President of the Iranian Student Association. Mondonna is motivated by the possibilities for a liberated future and to build that with students. Beyond work, she enjoys watching cat videos, reading, and going for long walks.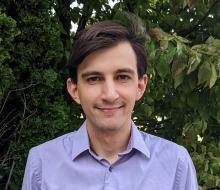 Stefan Jadaszewski, PhD
Counseling and Mental Health Service (CMHS) Liaison
Pronouns: he/him/his
The CMHS Liaison Program is designed to educate students, faculty, and staff about the range of services that CMHS provides, to help students access the support and resources that they need, and to make CMHS services as accessible as possible to all populations. To learn more, please email Stefan, or refer to the CMHS Website.