Tufts Mindfulness and Well-Being Collaborative
Helping to Reduce Stress in the Tufts Community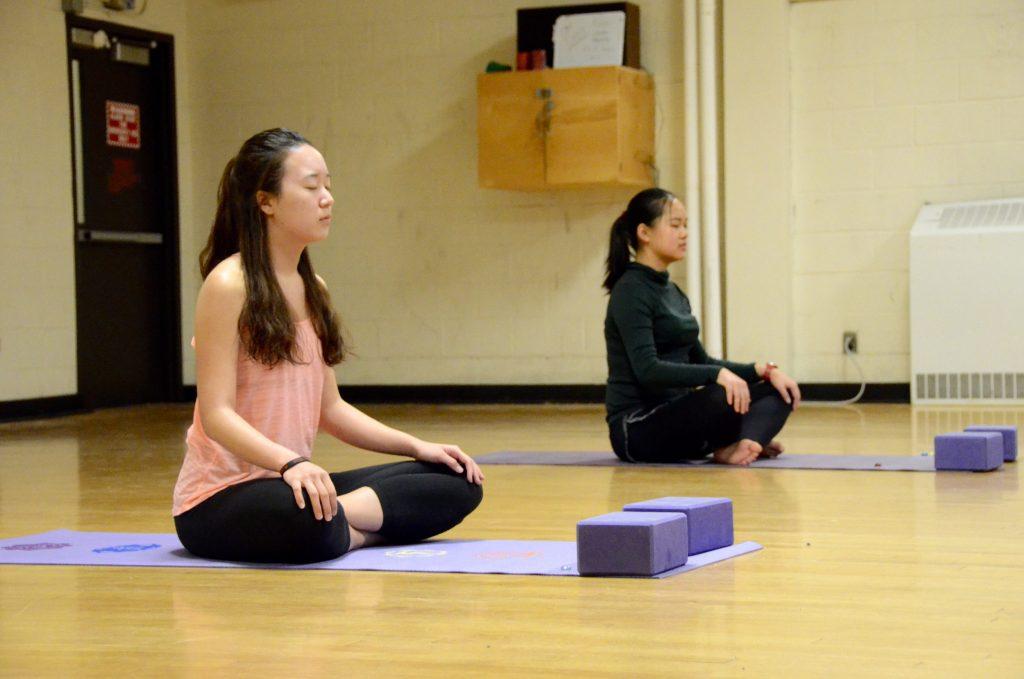 Tufts students practice mindfulness by taking a break from studying to do yoga in Hill Hall. (Rachael Meyer / The Tufts Daily)
Vision Statement
The Mindfulness and Resilience Collaborative envisions by 2025 Tufts University as a leader in utilizing mindfulness and resilience practices in all aspects of its operations.
Mission Statement
To promote, support, and fund coordinated efforts using proven strategies that increase mindfulness and resilience practices to reduce health-related problems among members of the Tufts community.
Values Statement
Recognizes the health needs of all members of the Tufts' community.
Willing to address any barriers, albeit political, social, or fiscal that may impede the Collaborative's progress toward the reductions of health problems.
Mental Health issues are treatable conditions.
Health occurs in diverse environments that involve a holistic approach involving the mind, body, and spirit.
Everyone at Tufts must have access to services that are responsive to their needs.
Health is more likely to be achieved when there is community support and barriers to access to resources are removed.
Cultural competency and a commitment to diversity, equity and inclusion are essential to effective service development and delivery.
Consumers, providers, and constituents are treated with respect and dignity.
Collaboration at all levels leads to efficient, effective, and high-quality services.
Prevention and social ecological approach are proven public health strategies. Science-based and quality improvement strategies are the foundation of policy, planning, and project implementation.
Understanding the impact of social determinants of health. The Collaborative allows for the flexibility to meet unique community needs and to adjust to new, innovative approaches.
Read the Director of Health Promotion and Prevention Ian Wong's interview with The Tufts Daily on campus efforts to lower students' stress.
Collaborative Members
The initiative was organized in partnership with Counseling and Mental Health Services, the University Chaplaincy, the Office of Residential Life and Learning, and Cambridge Health Alliance. Feel free to reach out to any of the contacts listed below to connect over mindfulness-related questions or ideas.