Academic Advice and Support Team
Academic Advising and Undergraduate Studies Leadership
Dean of Academic Advising and Undergraduate Studies, Arts and Sciences
The Dean of Undergraduate Studies oversees all academic support and enrichment programs for graduate and undergraduate students in Arts and Sciences and Engineering, including the Associate Deans of Undergraduate Advising for Arts and Sciences, Scholar Development, and Pre-Health Advising.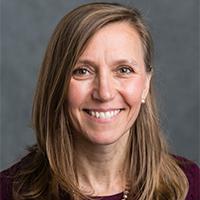 Dean of Academic Advising and Undergraduate Studies, Engineering
The Dean of Academic Advising and Undergraduate Studies for the School of Engineering advises all undergraduate students in the School of Engineering and is also a resource for all ROTC students in all schools.
Appointments are held in Dowling Hall, Room 71.
Academic Advising Teams
Meet the Advising Deans and staff dedicated to your major.
Scholar Development
The team at the Office of Scholar Development helps students attain opportunities for independent research and sponsored scholarship.
Health Professions Advising
The Health Professions Advising team works with current Tufts students and Alumni in exploring, applying and preparing for a career in a health profession.