London, England
London is one of the best cities in the world to be a university student, repeatedly ranked the No. 1 student city in various world rankings. This is because of the number of world-class universities in the city and its openness to international students, attracting more than 400,000 students from 200 countries.
Nearly two thousand years old, London is known for its rich history, diverse culture, and global influence. More than 300 languages are spoken in London, more than any other city in the world. Studying abroad in London offers a unique opportunity for students to immerse themselves in this dynamic environment, while also earning academic credit towards their degree. The academic culture in London is rigorous and challenging, with a strong emphasis on independent learning and research. Depending on which institution they apply to students can study a single subject in depth for a semester or take a wider range of courses. Both approaches allow students to take advantage of the city's 120 libraries, 1,000 museums and galleries, and a huge range of cultural institutions.
Tufts in London partners with six highly regarded institutions, giving students from almost every academic discipline the opportunity to tailor their experience to their academic interests and goals. Learn more about each of our partner institutions below:
The following chart offers a snapshot of our partner institutions to get you started, but it is not a comprehensive guide, nor does it capture the nuances of each institution. For example, we list the minimum GPA requirements under Eligibility although certain departments have higher GPA requirements and there may be additional eligibility criteria. Review the Academics section below for more details.
 

London School of Economics (LSE)

Queen Mary University of London (QMUL)

Royal Holloway University of London (RHUL)

School of Oriental and African Studies (SOAS)

University of the Arts, London (UAL) 

University College London (UCL)

Terms

Full Year

Fall
Spring
Full Year

Spring
Full Year

Fall
Spring
Full Year

Fall
Spring
Full Year

Fall
Spring
Full Year

GPA Requirements

3.5 GPA

3.0 GPA

3.0 GPA

3.3 GPA

3.0 GPA

3.5 GPA, ideally 3.7

University Size

12,000

33,000

11,000

6,000

18,000

40,000

Location

Aldwych, London

Mile End, London

Egham, Surrey, a small town about 40 minutes from London by train

Bloomsbury, London

Six constituent colleges spread across different areas of the city

Bloomsbury, London

Campus Type*

Urban, students must commute to campus

Self-contained campus

Self-contained campus

Urban, students must commute to campus

 

Urban, students must commute to campus

 

Urban, students must commute to campus

 

Course Registration

Students are admitted to a specific subject but can take a variety of courses.

Students can take courses in a variety of subjects.

Students can take courses in a variety of subjects.

Students can take courses in a variety of subjects.

Students enroll in a single subject of study rather than individual courses.

Students are admitted to a specific subject and are expected to take the majority of classes within this area.

Popular Subjects

Social Sciences, particularly Economics, Anthropology, and Political Science

Computer Science, Engineering, 

Economics, Health Sciences, English, Drama, History, 

Film Studies

Computer Science, Electrical Engineering, Environmental Studies, Drama and Theatre Studies, History, Economics

Languages and Social Sciences, particularly Development Studies, Law, Economics, Politics, and Cultural Studies. Focus on Asia, Africa, and the Middle East.

Art, Design, Fashion, Communication, Performing Arts

Education, 

Engineering, Biology, Political Science, Economics, History, Slavic Studies and Social Sciences

Course Type

Lecture, seminar. Emphasis on research-based learning and independent study.

Mix of lectures, seminars, tutorials, and workshops. Emphasis on active learning that combines theoretical knowledge with practical skills and real-world experience. Most similar to U.S.-style institutions.

Primarily lecture-based, but also seminars, tutorials, and workshops. Strong emphasis on independent learning and research.

Mix of lectures, seminars, and workshops. Interdisciplinary approach to research and learning. Emphasis on independent learning and critical thinking.

Depending on specific college/program a combination of lectures, seminars, tutorials, and workshops alongside studio and independent work.

Lecture, seminar. Emphasis on independent learning.

Housing

LSE off-campus residence halls, with various commutes

On-campus residence halls  

On-campus residence halls  

SOAS off-campus residence hall a 20-minute commute from SOAS 

UAL off-campus residence halls, with 30–45-minute commutes to college

UCL off-campus residence halls, with 20–30-minute commutes

Study Abroad Support

Dedicated General Course Office

Active on-campus study abroad office and significant programming for visiting students

Dedicated International Student Office

Dedicated International Student Office

 

Dedicated International Student Office

 

No study abroad office or programming

University Culture

Traditional

Focus on access, first gen and social mobility

Traditional

Focus on social justice and activism

Specialist Art and Design School

Traditional
Each university has its own academic strengths, formats, and cultures. If you're not sure which partner institution is the best fit for you, reach out to our staff for guidance. We can help you navigate your options and make an informed decision. Students may only apply to one Tufts-in-London partner institution. If a student's application is rejected, we will work with them to explore other options. 
________
*Urban campus: University buildings, accommodations, and facilities are spread throughout the city. Self-contained campus: All university buildings, accommodation, and facilities are located on one site.
Academics
In England, undergraduate degrees typically last three years, and students focus on a single subject for the entire duration of their studies (e.g., English), as opposed to combining different subjects, majors, and minors. The emphasis is on independent work, and students are expected to dedicate eight to ten hours of self-study for every hour spent in class. Assessment usually takes place at the end of each term or year and may consist of a single assignment or exam, rather than a system of cumulative or continuous grading. Academic success in this system depends on the ability to be self-motivated, independent, and skilled in time management.
Courses typically include a series of lectures, seminars, and tutorials, which together account for approximately eight hours per week. Science and engineering students may have much more extensive lab requirements than at Tufts, which may require up to twenty hours per week. Class sizes vary, and students are expected to prepare work in advance for seminars and tutorials. Students take four classes, and all courses count for Tufts credit.  Note: UAL students take a single program, rather than individual courses, which transfers as 16 SHUs in Studio Art.
Be sure to review our academic policies for education abroad and plan accordingly with your academic advisor(s). This is particularly important for students planning to study at UCL, taking the majority if not all their courses in a single subject.
The UK university system uses academic terminology that may differ from what you are accustomed to in the US. Here is a brief introduction to some frequently used terms you'll encounter.

Course: The entirety of your degree program, encompassing all your studies throughout your years at the institution.

Lecture: A teaching method where a professor presents information on a specific subject to a large group of students. It is typically a one-way communication, with the instructor providing information while students take notes.

Paper: Refers to either an essay or the specific subject of study during a term. For example, "I am enrolled in the Intro to Macro paper this term."

Seminar: A smaller, interactive group discussion led by a professor, where students are expected to actively engage in discussions, present their own ideas, and share perspectives on a particular topic. Seminars encourage critical thinking, debate, and analysis.

Terms: These are not semesters; terms encompass various teaching, exam, or assessment periods.

Tufts fall semester = U.K. term 1

Tufts spring semester = U.K. terms 2 and 3

Term 3 is known as "exam term" when assessments take place for work students completed in terms 1 and 2. Special arrangements are made for semester students.

Tutorial: A one-on-one or small group meeting between a professor and a student. Tutorials offer personalized feedback, guidance, and support for coursework, assignments, or research. They are usually reserved for advanced or specialized courses.

Workshop: A teaching method that emphasizes practical learning and hands-on experience. Workshops often involve collaborative activities–such as group discussions, role-playing, simulations, or experimentation–where students work together to solve problems, complete projects, or develop skills.

Tutor: Senior academics, or lecturers, responsible for a particular subject or field of study. They may lead seminars, tutorials, or lectures, but are not there to offer extra help.
Prerequisites
Applicants should have completed two years of study at Tufts University or another approved university prior to their entry and should meet the general eligibility requirements. All applicants must show college-level coursework in the area in which they wish to study. Additionally, each institution and some departments have additional admission requirements and stipulations, as outlined below. In addition, Tufts will be examining enrollment capacity and may be unable to nominate all candidates to their partner of choice. 
London School of Economics (LSE)

Minimum 3.5 GPA is strongly recommended; students with a 3.3 GPA may be considered for some subjects (except in cases where a higher GPA is required by the specific subject at LSE) but should be aware that LSE may not consider them a competitive candidate unless they can articulate a strong academic rationale for admission.

3.5 GPA is required for quantitative subjects (e.g., Economics, Finance, Mathematics, and Statistics).

Queen Mary University of London (QMUL) 

Minimum 3.0 GPA

Royal Holloway University of London (RHUL)

Minimum 3.0 GPA

3.3 GPA for English, History, or Drama

School of Oriental and African Studies (SOAS)

Minimum 3.3 GPA

3.3 GPA is generally expected, but serious applicants with a 3.0 may be considered if their major GPA is higher.

University of the Arts, London (UAL)

Minimum 3.0 GPA

Portfolio submission required (with great emphasis placed on the submitted portfolio in the admissions process)

University College London (UCL)

Minimum 3.5 GPA and students should have a minimum of 4 upper-level classes in the subject to which they are applying; UCL places a strong emphasis on student's transcript and academic experience.

3.7 GPA for Neuroscience
London School of Economics (LSE)
Established in 1895, London School of Economics and Political Science (LSE) is a globally recognized social science institution. The General Course is an immersive year-long program intended for ambitious students who seek in-depth academic inquiry in international relations, economics, management, history, and related fields. General course students are fully integrated with degree students, experiencing the same level of academic rigor and resources as their LSE counterparts.
Courses
Study abroad students at LSE enroll in the year-long General Course and are referred to as "GC students." There are more than 300 courses available, with a primary focus on the social sciences, which form the core of an LSE education. A selection of available subjects is listed below, but more detailed information about GC courses is available on the LSE website. Prerequisites may apply; refer to their entry requirements for GPA requirements by subject area.
Accounting

Anthropology

Economics

Economic History

Finance

Government

Geography & Environment

International History

International Relations

Law

Language Centre

Mathematics

Management

Philosophy, Logic & Scientific Method

Psychological and Behavioral Science

Social Policy

Statistics
Queen Mary University, London (QMUL)
Queen Mary University, London (QMUL) is situated on a self-contained residential campus in east London (at Mile End), providing a unique blend of city and university living. It is one of the UK's leading institutions in science, technology, engineering, and mathematics (STEM), also offering a broad range of subjects in humanities, social sciences, and other fields. QMUL also offers courses with a focus on study abroad, such as "London: Walking the City" and "London Performance Now".
Courses
Associate students at QMUL can take courses (modules) in a wide range of disciplines, much like they would at a U.S. institution, and are taught alongside degree (matriculated) students. Additionally, students have the option to exclusively participate in one of QMUL's 'Thematic Programmes' of study in English and Drama. For more information about available modules, visit the QMUL website.  Please note that the Internship option is not available to Tufts students.
The following subject areas at QMUL may be most relevant to Tufts students:

Biological and Biomedical Sciences

Business and Management

Chemical Sciences

Comparative Literature

Computer and Data Science

Drama

Economics and Finance

Engineering

English

Film studies

Geography and Environmental Science

Global Health

History

Linguistics

Materials Science

Mathematics

Modern Languages and Cultures

Physics and Astronomy

Politics and International Relations

Psychology

 
Royal Holloway University, London (RHUL)
Royal Holloway University, London (RHUL), a member college of the University of London, is located outside of London in the beautiful English countryside near the historic city of Windsor. It offers a campus environment similar in size and feel to Tufts, with a mix of academic subjects to choose from. In addition to its academic excellence, RHUL is known for being the University of London's top sporting college. With a journey time of less than an hour to London's theatre district, students can easily access the city's cultural and social offerings while living on an English campus with British students.
Courses
At RHUL, students choose from a wide range of subjects and may enroll in courses from up to three different departments. For more information about course offerings and levels, visit the RHUL website.
The following departments may be most relevant to Tufts students:

Biological Sciences

Classics

Computer Science

Contemporary Britain

Drama and Theatre

Economics

Electronic Engineering

English Literature

Geography (including Globalization and Development)

History

Management

Mathematics

Media Arts

Music

Physics

Politics & International Relations and Philosophy

Psychology (for majors and minors only)

 
The School of Oriental and African Studies (SOAS)
SOAS, the School of Oriental and African Studies, is a unique institution located in the heart of London that focuses on the languages, cultures, and societies of Africa, Asia, and the Middle East. Founded in 1916, SOAS has a rich history and a global reputation for academic excellence in its specialized fields. With a student population of around 5,000, including roughly 50% international students from over 130 countries, SOAS has a diverse and dynamic student body with a global vision unlike any other. Students select courses from a wide range of disciplines, from politics and economics to development and civic studies, and gain a deep of understanding of the cultures and histories of the regions they study. Students can study languages including Chinese, Arabic, Bengali, Sanskrit, Urdu, Turkish, and Amharic.
Courses
Students can choose courses from a wide range of departments. SOAS also specializes in language instruction for a variety of non-European languages; however, beginner-level instruction may not be available to spring-only students. For more information on available courses, visit the SOAS website.
The following departments at SOAS are most relevant to Tufts students:

Anthropology & Sociology

Chinese Studies

Development Studies

Economics

English

Financial & Management Studies

Gender Studies

Global Liberal Arts

History

History of Art & Archaeology

International Relations

Japanese Studies

Korean Studies

Linguistics

Media Studies

Music

Near and Middle East Studies

Politics

South Asian Studies

Southeast Asian Studies

Study of Religions and Philosophies

The following languages may be of interest to Tufts students:

Arabic

Chinese

Hebrew

Hindi

Japanese

Korean

Persian

Swahili

Urdu

Vietnamese

Zulu

 
University of the Arts, London (UAL)
University of the Arts, London (UAL) is a leading institution for art and design and an ideal choice for SMFA students seeking to study abroad (but is open to all Tufts undergraduates). It is comprised of six renowned constituent colleges, including Central Saint Martins, London College of Communication, Camberwell and Chelsea College of Arts, each enjoying a world-class reputation of its own. With a focus on creative exploration and experimentation, UAL encourages students to challenge traditional ways of thinking and develop their artistic skills and vision. Students take a single course of study, such as graphic design or illustration, rather than different classes, allowing them to dive deeper into their chosen subject area.
Courses
At UAL, students follow their chosen program of study (e.g., Graphic Design) rather than selecting individual courses. For more information, visit the UAL study abroad website.
The 'Integrated Study Abroad' program offers a more independent and focused experience in a specific area/medium, alongside matriculated UAL students.
The following subjects are offered:

3D Design and Product Design

Accessories, Footwear, and Jewellery

Animation, Interactive, Film, and Sound

Architecture, Interior, and Spatial Design

Business Management and Science

Communication and Graphic Design

Curation and Culture

Fashion Design

Fine Art and Photography

Illustration

Journalism, PR, Media, and Publishing

Performance and Design for Theatre and Screen

Textile and Materials
University College London (UCL)
University College London (UCL) is a world-renowned institution founded in 1826 and recognized as the first university in England to welcome students regardless of their race, gender, religion, or social class. With a student population of approximately 36,000, nearly 40% of whom are international students representing 150 nationalities, UCL offers a diverse and dynamic environment for learning and research. Known for its academic excellence and innovation, UCL offers a wide range of courses in the arts and humanities, sciences, social sciences, and engineering. Students apply to and study in a single subject area, similar to Oxford.
Courses
At UCL, study abroad students are known as affiliate students. When applying, they must choose one admitting department (subject) for the majority, if not all, of their coursework. For details on available subjects and courses, visit the UCL website. Pay close attention to any subject-specific restrictions, such as availability in specific terms, higher GPA requirements, and limited course availability. Note that students studying at UCL for only one semester may have more limited course options. 
The following subject areas are most relevant to Tufts students:

Anthropology

Archaeology

Biochemical Engineering

Biological Sciences

Biomedical Sciences

Chemical Engineering

Chemistry

Civil, Environmental, and Geomatic Engineering

Earth Sciences

Economics

Education

Electronic and Electrical Engineering

English Language and Literature

European Languages, Culture and Society

European Social and Political Studies

Geography

Global Health

Greek and Latin (Classics/Ancient World)

Hebrew and Jewish Studies

History

History and Philosophy of Science

History of Art

Linguistics

Management

Mathematics

Mechanical Engineering

Neuroscience

Philosophy

 
Student Life
Orientation  
Both Tufts in London and the UK universities hold orientation programs prior to the start of term, including various information sessions and subject-specific inductions.  There are also social activities and sessions on topics such as the British language, how to get around London, positive mental health, budgeting, getting involved in city life, and planning out their time abroad.
Housing and Meals  
Tufts students are housed in standard single rooms within residence halls at the selected institution and all halls are coeducational. Some halls are located on-campus (i.e., QMUL and RHUL), while others require a commute either on foot or by public transport (i.e., LSE, SOAS, UAL and UCL). Students whose halls are more than a thirty-minute walk away from the institution are given an additional transport stipend. The halls are self-catering with shared kitchens, and students are given a stipend for purchasing their own food and preparing their own meals.  
Living in the UK university's accommodation is a condition of participation in the program.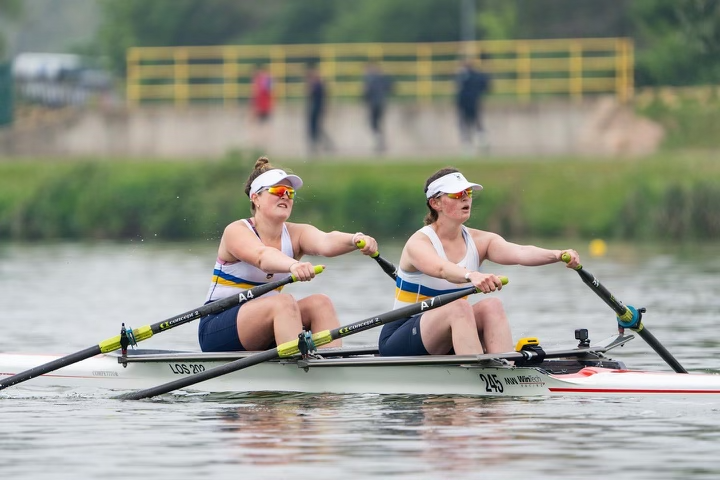 Co-Curricular Activities  
Tufts in London offers a range of free or highly subsidized cultural activities and events throughout the semester, including visits to museums and historical sites, theater performances, group meals, and other outings around London. These activities are designed to provide students with a deeper understanding and appreciation of British culture and history, as well as opportunities to socialize with their fellow Tufts peers and local residents. More information about these events can be found on the Tufts-in-London website.  
The student unions at each institution provide many opportunities for students to get involved in extracurricular activities. Students can join sports teams, participate in cultural events, attend lectures and workshops, and more. Some institutions—such as QMUL, LSE, and UAL—have special events and activities specifically for their study abroad students.  Students are given a stipend towards the costs of joining their student union and participating in events.
I highly recommend Tufts in London. The coordinators are incredible, and Queen Mary was a great university. I loved having a campus and its accessibility. I also really appreciated having my own room and bathroom within a flat of other QMUL students—it allowed me to easily make friends outside of Tufts. And having a Tufts community within my building made a significant positive impact on my abroad experience. I fell in love with London and am already itching to go back.
Spring 2022 Participant
"I would recommend this course to anyone, since I think taking a year to live in a new place and travel is extremely valuable, but I also think there's a specific type of student that would appreciate my course at UAL. If you're an SMFA student who wants to get a different type of arts education for a year, especially if you're interested in pursuing more commercial work post-graduation, this is a great program to take part in!" —Full Year 2022-2023 Participant
"The experience is truly unparalleled, and the Tufts staff make it so easy to achieve getting there." —Full Year 2022-2023 Participant
"Perfect balance of freedom and support." —Spring 2023 Participant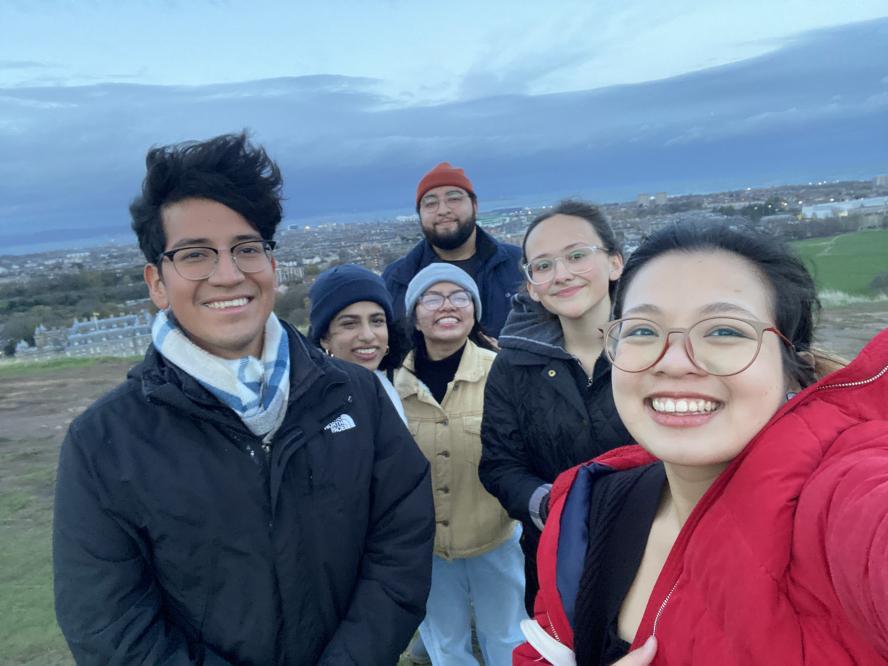 Program Staff
The Tufts-in-London team provides comprehensive support for students throughout their study abroad experience in London. They serve as a point of contact between students and the host institutions and provide a full range of academic counseling. The team also arranges extracurricular activities and events to help students explore the city and its cultural offerings. Students can drop in for weekly office hours at the Program Office in Faraday House, and schedule one-on-one meetings with staff to address specific questions or concerns.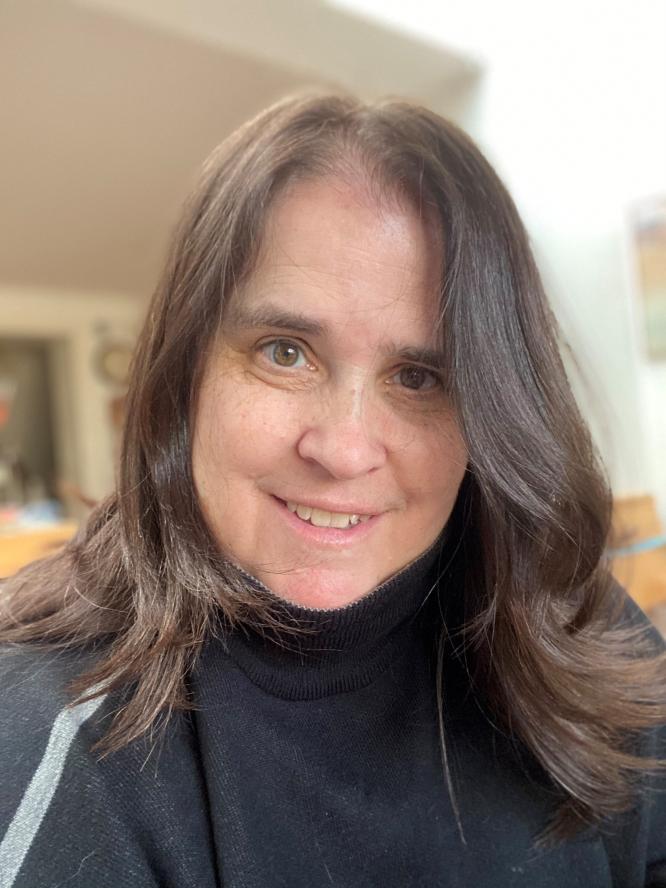 Meredith Hyde (she/her/hers)
Director, Tufts in London and Tufts in Oxford
Dr. Meredith Hyde grew up in New York, London, and Montreal, and as a 'third culture kid' has a natural affinity with those living for the first time in new environments.  She earned her B.A. from Yale in English Literature and her M. Phil and D. Phil from Oxford University, where her doctorate concentrated on metacognition in study abroad. She has taught at universities in the US, Canada, and the UK, and became a Fellow of the Royal Society for the Arts in 2010.  Director of the Tufts in London and Tufts in Oxford programs since 2019, she has twin sons, ensuring her work/life balance is a continual work in progress.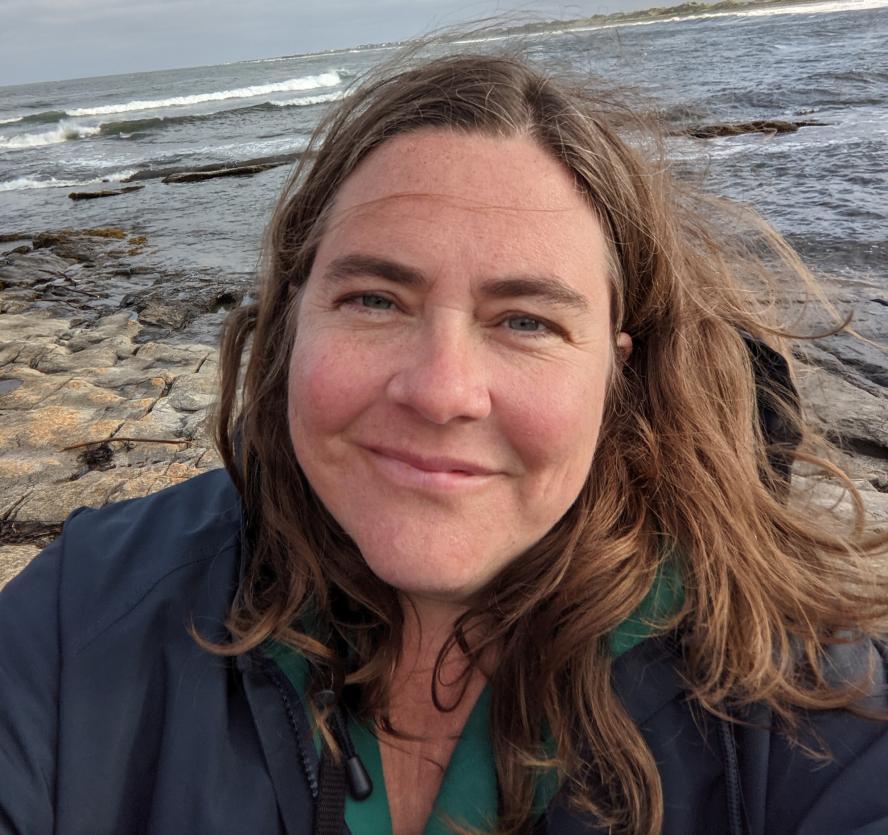 Vicky Hill (she/her/hers)
Assistant Director, Tufts in London and Tufts in Oxford
Vicky Hill grew up on the Yorkshire Moors and has lived in the Czech Republic and Israel, but now considers herself a fully-fledged Londoner.  Over her 15 years working in International Education, she has helped students settle into London from all over the world. She enjoys watching every new cohort discover the city and says seeing it through fresh eyes helps her fall back in love with London in a different way each time. She spends her free time writing poetry and mudlarking for treasure on the Thames foreshore with her two daughters. Vicky joined Tufts in London and Oxford in 2019 and became Assistant Director in 2021. She has a B.A. in English from the University of Birmingham and an M.A. in Children's Literature from Goldsmiths College, University of London.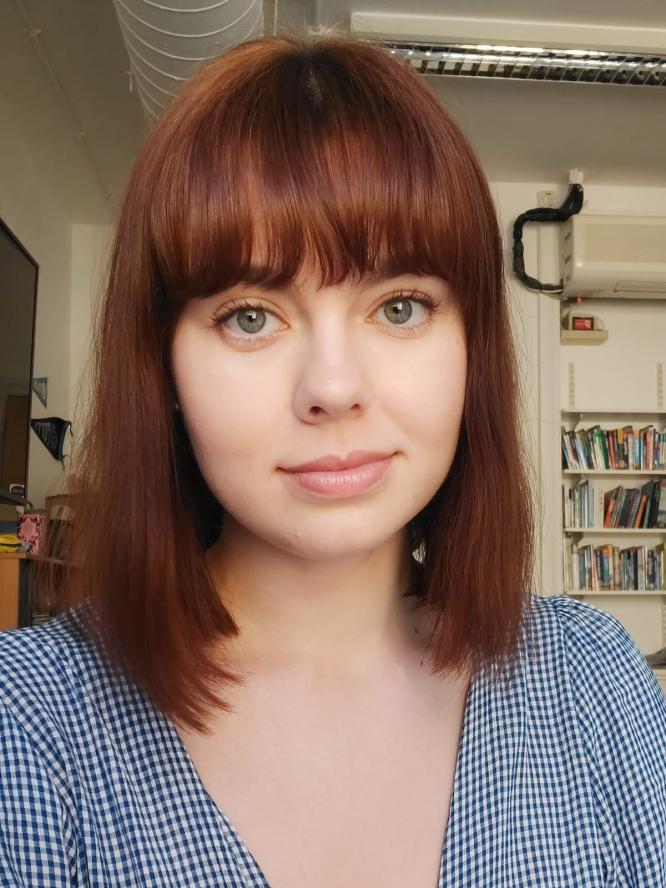 Nicollette Kabat (she/her/hers)
Program Administrator, Tufts in London and Tufts in Oxford
Nicollette Kabat grew up in Pennsylvania and attended college at Arcadia University, earning a B.A. in Psychology. The daughter of Polish immigrants, Nicollette was interested in studying outside of the USA and attended two study abroad experiences in London during her time at Arcadia. Her love of the city influenced her decision to move back to London after graduation. Apart from taking care of her cats, she spends her time exploring castles and historical locations across the UK and reading Jane Austen. She has worked at the study abroad offices of Arcadia University and Fordham University prior to joining Tufts in London and Tufts in Oxford as the Program Administrator.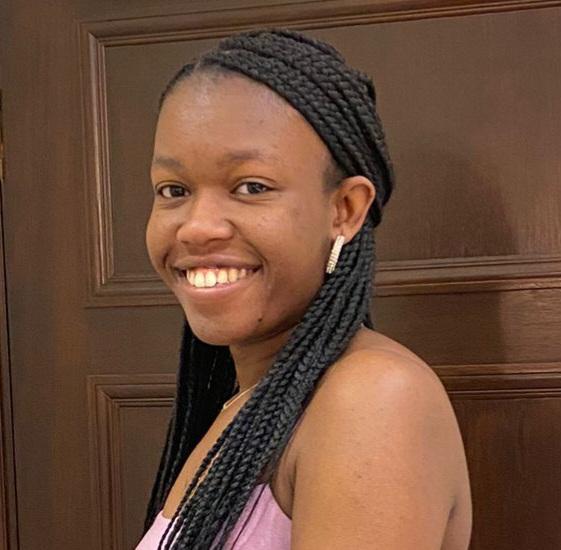 Monique Jeffrey-Weekes (she/her/hers)
Student Engagement Coordinator, Tufts in London and Tufts in Oxford
Monique Jeffrey-Weekes has lived in London her whole life. She has a BSc in Criminology from London South Bank University and over 10 years' experience working with university students, most recently within student accommodation. Monique likes visiting different areas of the UK as there is always something new to see, especially in London! She also enjoys traveling the world and experiencing different cultures.  
Dates and Fees
2023-2024 Program Fees
Semester: $42,752 ($33,179 tuition plus $9,573 program fee)
Full Year: $85,504 ($66,358 tuition plus $19,146 program fee) 
What's included:
Orientation program

Housing within student residences

Weekly (excluding breaks) cost-of-living stipend to cover food

Full tuition and fees at LSE, UCL, QMUL, SOAS, RHUL, or UAL

A "Clubs & Societies" stipend to pay for student union, sports, and special interest memberships at the UK university 

Tufts-in-London events and excursions; free or heavily subsidized tickets for a variety of cultural events such as performances, walking tours, historic visits, and group meals 
What's not included:
Airfare and other travel costs (visas, etc.) are not included in the program fee; student is responsible for these charges.  
For more details on Tufts University's Cost of Attendance, please consult Financial Services' Direct and Indirect Costs for Undergraduate Students.
Academic Calendar  
Each partner institution will have slightly different term dates, but in general:
Fall:

September* through late December

Spring:

January through mid- or late June

Full Year:

September* through late December
*UAL students: The fall semester may begin as early as late August, depending on which course you select.
Dates are approximate and subject to change. Students must complete the full program and cannot leave early for an internship, summer job, or other obligation.