Tufts Global Education Team
Tufts Global Education includes staff and faculty on the Tufts University campus in Medford, Massachusetts, as well as an international team that runs the Tufts Programs Abroad in Beijing, Chile, Ghana, Hong Kong, Japan, London, Oxford, Paris, Madrid, and Tübingen.
Medford Team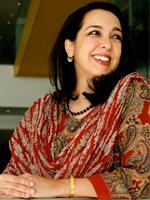 Mala Ghosh 
Pronouns: she/her/hers
Associate Dean and Senior Director, Study Abroad and Global Education
As Associate Dean and Senior Director of Tufts Global Education, Mala oversees Tufts Programs Abroad, external study abroad programs, global partnerships for custom student programs, visiting international exchange students, and faculty-led courses abroad. Mala works closely with partners across the University on global initiatives and international operations.
Mala joined Tufts in June 2019 from MIT, where she was Managing Director for MIT-India, part of the MIT International Science & Technology Initiatives. Prior to working at MIT, Mala was Associate Director with Intrax Education Abroad in San Francisco and Program Manager at PVA Educational Consultants in Palo Alto where she developed international programs for universities and non-profits. As Coordinator of Multicultural Affairs and Multicultural Center at Bates College, and through her work as the Graduate Women's Coordinator at Stanford University she focused on student affairs and DEI. She held multiple roles at the Women of Color Resource Center in Berkeley connecting grassroots organizers with academic research and global partners. She holds a MA from Stanford University and a BA from Bates College.
Melanie Armstrong
Pronouns: she/her/hers
Associate Director, Programs and Outreach
Melanie Armstrong has worked at Tufts University for her entire career, starting in the Human Resources department before moving over to Tufts Global Education. Having studied abroad in Ireland as an undergraduate student at Bates College, where she earned a B.A. in Music, she became passionate about the profound impacts that international education and cultural exchange can have on a student's life and personal trajectory. While working full-time, she went on to earn her M.A. in Music here at Tufts, with a focus on Ethnomusicology and, more specifically, virtual music communities. Music has continued to play an important role in her life as she has sung with and served on the Board of Trustees for The Oriana Consort for many years. When she's not working or singing, she enjoys travel, reading, nature walks, and culinary adventures.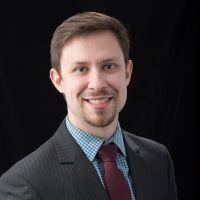 Evan Lohmann
Pronouns: he/him/his
Assistant Director, Tufts Programs Abroad 
Evan Lohmann served as an English teacher in the Republic of Georgia upon graduating from the University of South Carolina, where he also studied abroad in Istanbul, Turkey. He worked at Presbyterian College in the Office of International Programs and at Eastern Illinois University in the Office of Study Abroad where he served as the Study Abroad Coordinator and International Student Recruiter to Southeast Asia while also obtaining his master's degree. Evan most recently worked at Appalachian State University, as the Assistant Director of Education Abroad, in Boone, North Carolina before coming to Tufts University, located in the Boston metro area. Evan formerly served on the Council of Advisors for ISEP (International Student Exchange Program) where he helped the non-profit organization to implement policies that would affect the community at large. Previously, he also worked to create the first LFA (Lessons From Abroad) in Chicago, Illinois and helped NAFSA to design the curriculum for the pre-conference workshop Critical Skills for the Advisor (a workshop for which he served as the lead presenter at the annual conference in 2019 and for which he served as dean, subsequently after).
Email Book an Advising Appointment for Tufts Programs Abroad 
Aliki Karagiannis
Pronouns: she/her/hers
Assistant Director, Tufts Global Education
Aliki joins the Tufts Global Education team with nearly two decades of intercultural living experiences. Aliki holds Bachelors' degrees in psychology and Spanish from Boston University and a Master's in Spanish Literature from Middlebury College's campus in Madrid, Spain. Upon the conclusion of her three years in Spain, she moved to Italy and began working for John Cabot University, a U.S.-accredited institution, where she spent five years aiding full-time, degree-seeking students and study abroad students in their transition to college life in Rome. She then moved back to the U.S. and completed a Master's in Administration of Higher Education at Suffolk University. Following the conclusion of her M.Ed. program, she was hired by Stonehill College as an Advisor and rose to the directorship over the course of her 9 years at the institution. Given her own family's immigration history, she holds empathy for non-native English speakers and has served as a TESOL instructor and informal English tutor for both refugees and professionals at various points throughout her life. In her spare time, she loves to walk with no end destination and attends cultural events and film festivals throughout the greater Boston area. Her love language is receiving a plane ticket that allows her the chance to share in the global human experience.
Email Book an Advising Appointment for External Programs
Kelly McAllester
Pronouns: she/her/hers
Program Coordinator
Kelly joined Tufts Global Education in May 2022 from the Office of the Dean of Arts and Sciences. She holds a Bachelor's degree in foreign service and a certificate in African studies from Georgetown University and is currently pursuing a Master's degree in international higher education from Lesley University. Before joining Tufts, Kelly taught third and fourth grade for seven years in Washington, D.C., and The Gambia. As an undergrad, Kelly studied abroad for a semester in Legon, Ghana. In her free time, she enjoys canoeing, camping, baking, and playing with her two cats.
Amanda Wright 
Pronouns: she/her/hers
Interim Program Manager
Amanda brings over a decade of experience in international education—from her early days working in admissions for a small provider to her role as the Assistant Director of Global Education at Amherst College. She studied abroad in Córdoba, Argentina and speaks Spanish and Brazilian Portuguese. After taking a sabbatical, Amanda is currently pursuing a UX design certificate and looking at ways to merge her interests in international education, tech, and the arts. At Tufts Global Education, Amanda collaborates with all team members to support enrollment management, pre-departure education, develop and improve communications, processes, and marketing materials. In her spare time, she enjoys photography, London Fogs, and talking about the first-gen experience.
Tufts Programs Abroad Directors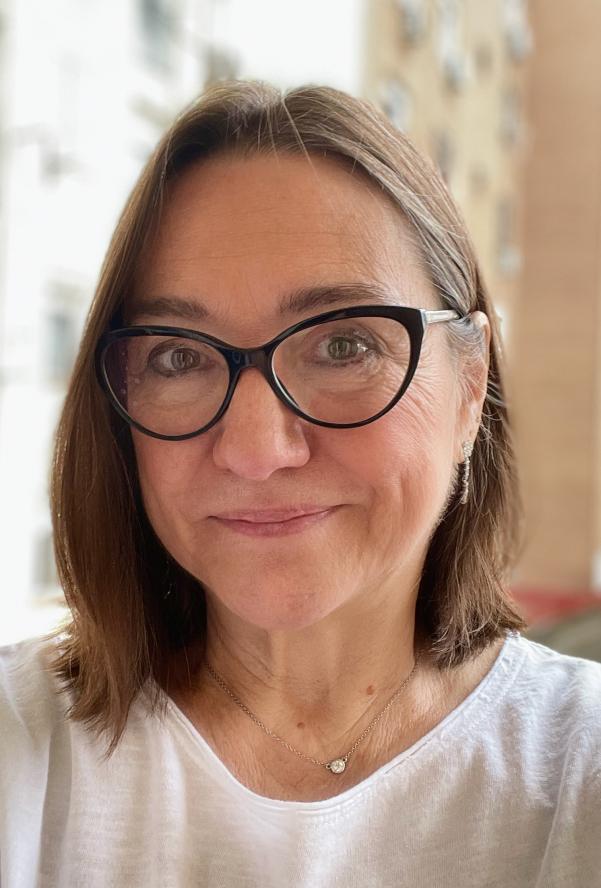 Susan Sánchez Casal
Pronouns: she/her/hers
Director, Tufts in Madrid 
Ph.D., Hispanic Studies, University of California, Riverside
I am a dual citizen of the U.S. and Spain, born of Spanish and Puerto Rican parents in Los Angeles, California, who fell in love with Madrid and adopted it as my home twenty years ago (or Madrid adopted me!). Before transitioning to lead the Tufts in Madrid program in 2009, I spent many years as an Associate Professor of Hispanic & Women's Studies and antiracist thought leader at Hamilton College in central New York. I've been extremely lucky to be able to bring my experience and scholarship in Diversity, Equity, Inclusion and Justice to global education, and to work alongside my exemplary team in Madrid to center the values and practice of inclusive academic excellence in the Tufts in Madrid program. My team and I are committed heart and soul to the holistic development and well-being of our students, and we look forward to continuing and refining our work in justice and intercultural education for generations to come.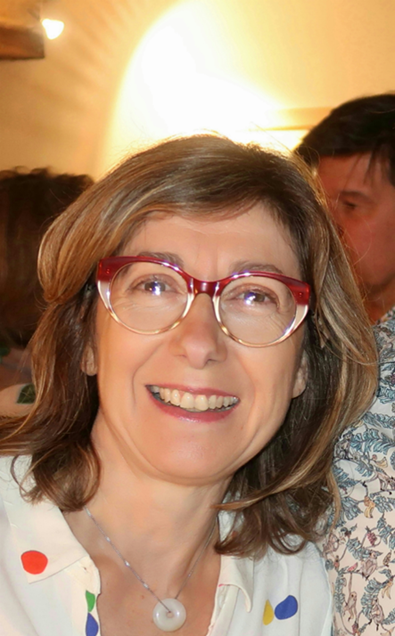 Jeanne Fourneyron
Pronouns: she/her/hers
Director, Tufts in Paris 
Licence d'Histoire, University of Paris I Panthéon-Sorbonne; D.E.A., French Literature, University of Paris 7; Ph.D., French Literature, Emory University
Native of Paris, I studied History and Literature at la Sorbonne as an undergraduate and graduate student, but I lived in Salt Lake City and in Atlanta where I earned a Ph.D. in French Literature at Emory University. I have worked in the study abroad field for the past 20 years teaching and advising American students. My interests are intercultural awareness and challenging stereotypes of France and French culture.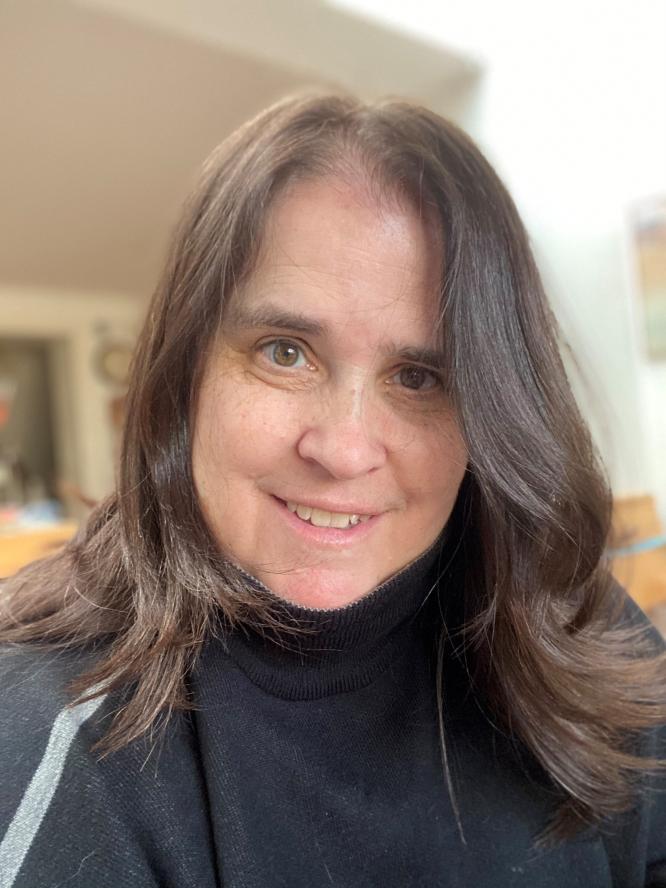 Meredith Hyde
Pronouns: she/her/hers
Director, Tufts in London and Tufts in Oxford 
B.A., Yale University; M. Phil., Oxford University; D. Phil, Oxford University
Dr. Meredith Hyde grew up in New York, London, and Montreal, and as a 'third culture kid' has a natural affinity with those living for the first time in new environments.  She earned her B.A. from Yale in English Literature and her M. Phil and D. Phil from Oxford University, where her doctorate concentrated on metacognition in study abroad. She has taught at universities in the US, Canada, and the UK, and became a Fellow of the Royal Society for the Arts in 2010.  Director of the Tufts in London and Tufts in Oxford programs since 2019, she has twin sons, ensuring her work/life balance is a continual work in progress.
Learn about Tufts in London Learn about Tufts in Oxford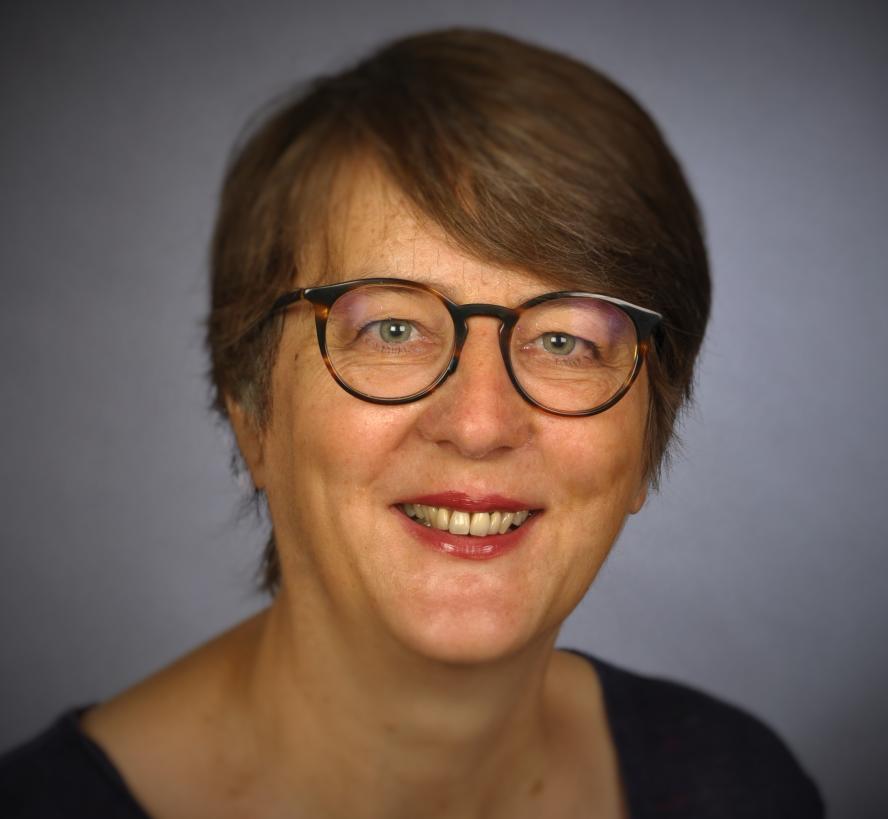 Ute Link 
Pronouns: she/her/hers
Director, Tufts in Tübingen (Germany)
Magister Artium (M.A.)., German Literature, Linguistics, American Studies, Eberhard Karls Universität Tübingen
Ute Link has been working in International Education for over 25 years. She is a passionate advocate for study abroad and studied and taught at universities in Germany and at Tufts. She earned her Magister Artium (M.A.) in German literature, linguistics, and American studies from University of Tübingen and became director of Tufts in Tübingen in 2001. She enjoys traveling and meeting people from all over the world and spends her free time reading, biking, and trying out new recipes for family and friends.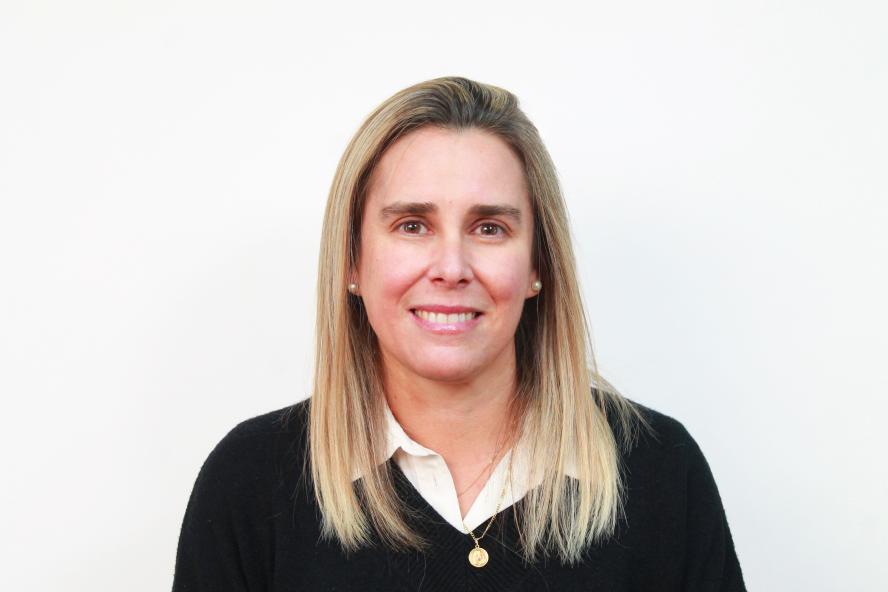 Loreto Pomar
Pronouns: she/her/hers
Director, Tufts in Chile 
Loreto Pomar was born in Santiago de Chile and has been working with Tufts University since 2010. She enjoys working with students and especially sharing the enchanting Latin American culture with them; she loves to plan and organize cultural field trips and activities for the students. Loreto holds a degree in Business and Administration Engineering with a specialization in Marketing from Universidad Gabriela Mistral. Loreto loves traveling, meeting and getting to know new people, cooking, gathering with friends and family, and outdoor sports. She always reminds students that the adventure begins at the end of the world!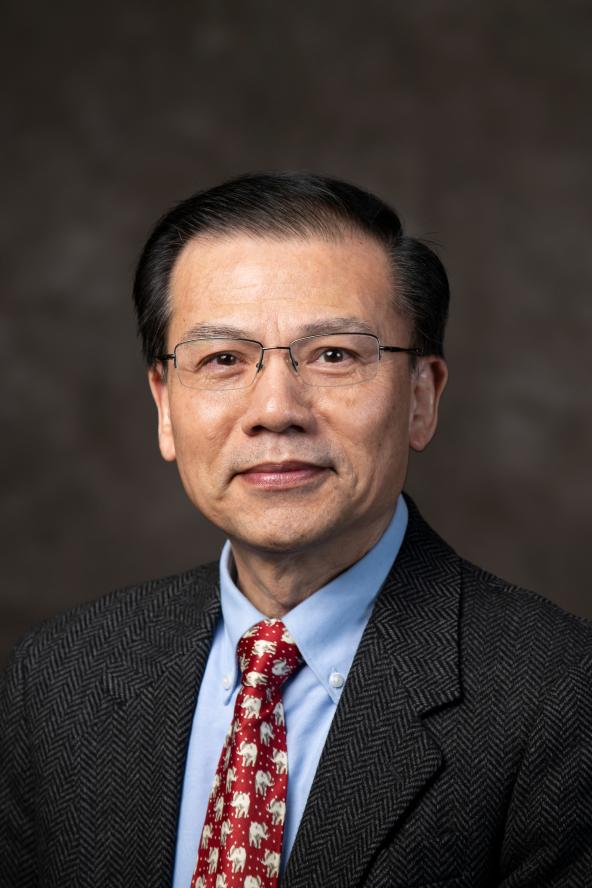 Mingquan Wang
Pronouns: he/him/his
Faculty Director, Tufts in Beijing 
Mingquan Wang, Ph.D., Distinguished Senior Lecturer in Chinese, is Language Coordinator of the Chinese Program at Tufts University. His research interests include Chinese characters, second language acquisition and application of technology in language learning and instruction. Dr. Wang is also serving as Executive Director of the New England Chinese Language Teachers Association. In addition to teaching, research and professional service, Dr. Wang works with Tufts Global Education on programs in China in his capacity as faculty director for the Tufts in China/Beijing Program.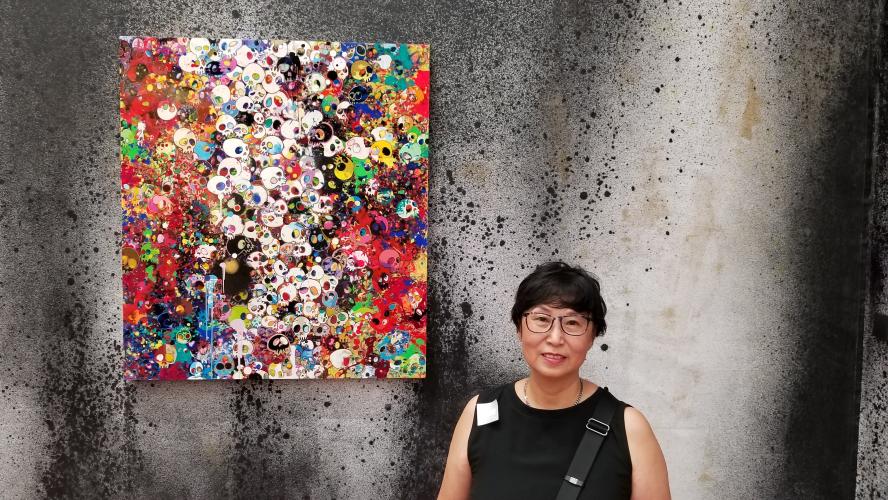 Vera S. Yip
Pronouns: she/her/hers
Director, Tufts in Hong Kong
B.A., Southern Illinois University; LL.B., University of London, Ph.D., Medical College of Wisconsin
I have been the director of the Tufts in Hong Kong program since 2003 and I advise Tufts students on preparation and application to study at the University of Hong Kong. I assist students in the selection of appropriate courses and supervise their academics. I organize special events and extra curriculum activities during their stay in Hong Kong. I serve as a resource person for culture and local customs. I particularly enjoy the interaction with the students, ample opportunities to get to know them during our extra curriculum activities and usually over a good meal. Throughout the program, I show the students how to explore Hong Kong as a local. I enjoy travelling, cooking, and exploring different cuisines locally and during my travels. Meeting people from different cultures and backgrounds is one of the greatest benefits as the director of the Tufts in Hong Kong program. 
Learn about Tufts in Hong Kong
Tufts Programs Abroad Staff
Anne-Sophie Bonnal
Pronouns: she/her/hers
Student Life Coordinator, Tufts in Paris
M.A., English Studies, Paris III Sorbonne Nouvelle; M.A., Cinema Studies, Paris III Sorbonne Nouvelle; Post-Graduate Certificate in Education (Modern Languages), York University, UK
I grew up in Normandy, but I have lived in Wales, England, and the USA: so, I am very familiar with the concept of living abroad and starting anew. I went to Tufts Medford myself as a study abroad exchange student with Paris 3 –so Tufts is my university, too. Plus, I have worked for Tufts in Paris for the last 12 years. I am a huge cinema lover, theatregoer, and a bit of a walker, too. I love to travel, read, sing, and tap dance! I'm looking forward to welcoming you to France and introducing you to my Paris.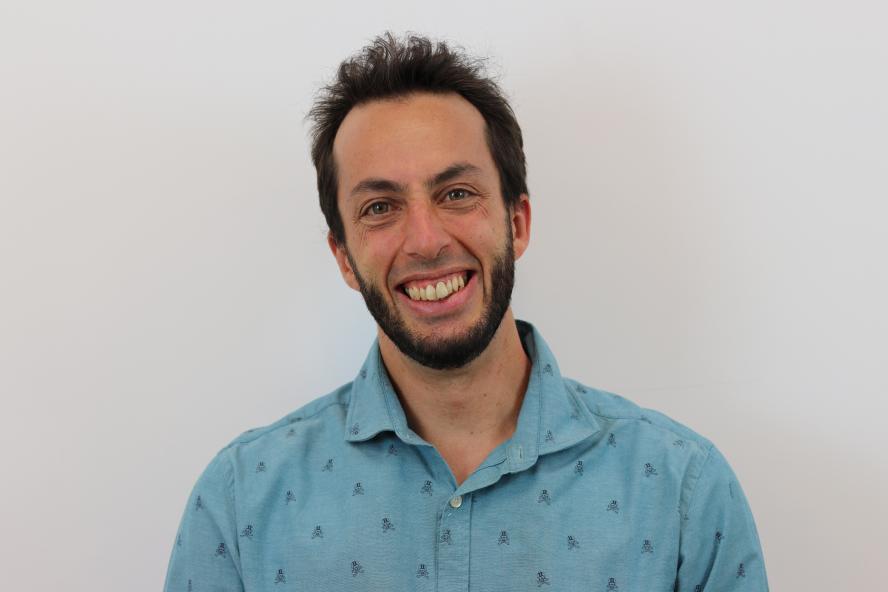 Guillermo Cámara
Pronouns: he/him/his
Academic Coordinator, Tufts in Madrid
I was born in Madrid in 1988 and have lived here all my life. I received a B.A. in History and two Masters' degrees at the Autonomous University of Madrid (one in Contemporary History and another in Teaching). I am the academic coordinator of the program, and I provide advising and academic support for our students for program classes and those at the university. My favorite hobbies are comics and sports. I play Flag Football on Spain's national team.
Luis Castilla
Pronouns: he/him/his
Internship & Alumni Coordinator, Tufts in Madrid
I was born and raised in Madrid. I graduated from the Complutense University in Madrid with a degree in Statistics, but in my first years of my professional career I earned a Master's degree in teaching Spanish as a second language. After that, I had a very enriching and truly unforgettable experience teaching Spanish for three years at a private school in Sudbury, MA. In 2005 I returned to Madrid and started working at Tufts in Madrid. During all these years at Tufts, my duties have grown and developed in very interesting ways; I am currently the coordinator of internships and alumni relations. In my role, I love designing activities, researching new learning paths and especially leading projects to create a transformative global experience for our students. I have been able to bring my experience at Tufts in Madrid to the graduate program at the Franklin Institute of the University of Alcalá, where I teach the class Education Abroad: Principles, Policies & Practice.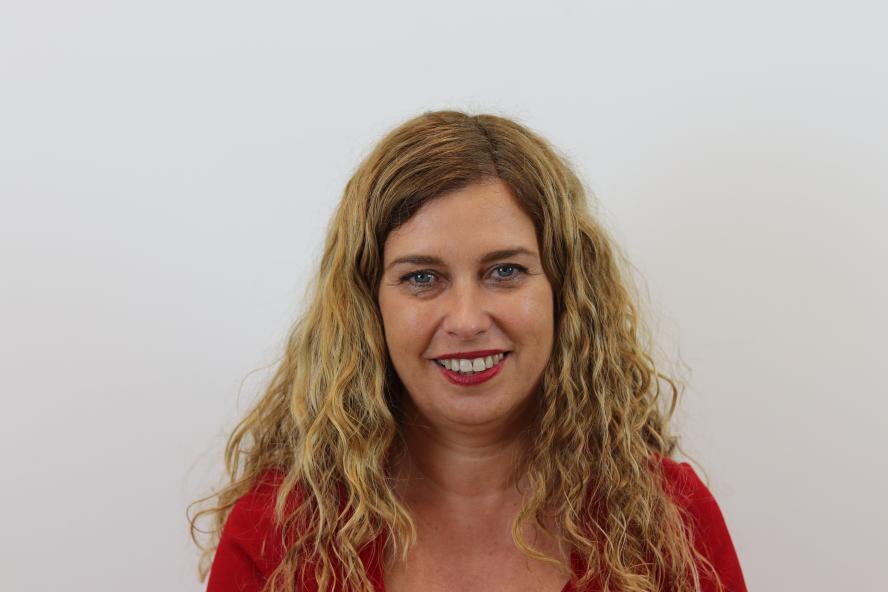 Mayte de las Heras
Pronouns: she/her/hers
Deputy Director, Tufts in Madrid
I was born and raised in Madrid where I earned a B.A. in Hispanic Philology, and two Masters' degrees, one in Pedagogical Adaptation and another in Literary and Theatrical Formation and Invention. I love reading, writing, teaching, and learning new things every day. I believe we can change the world by promoting social justice and I am very committed to equality, ecology, and the environment. I have been working for Tufts for over 30 years and I am passionate about having the opportunity each year to engage and support a new generation of students, and to share my love of education and the wonderful possibilities that studying abroad offers.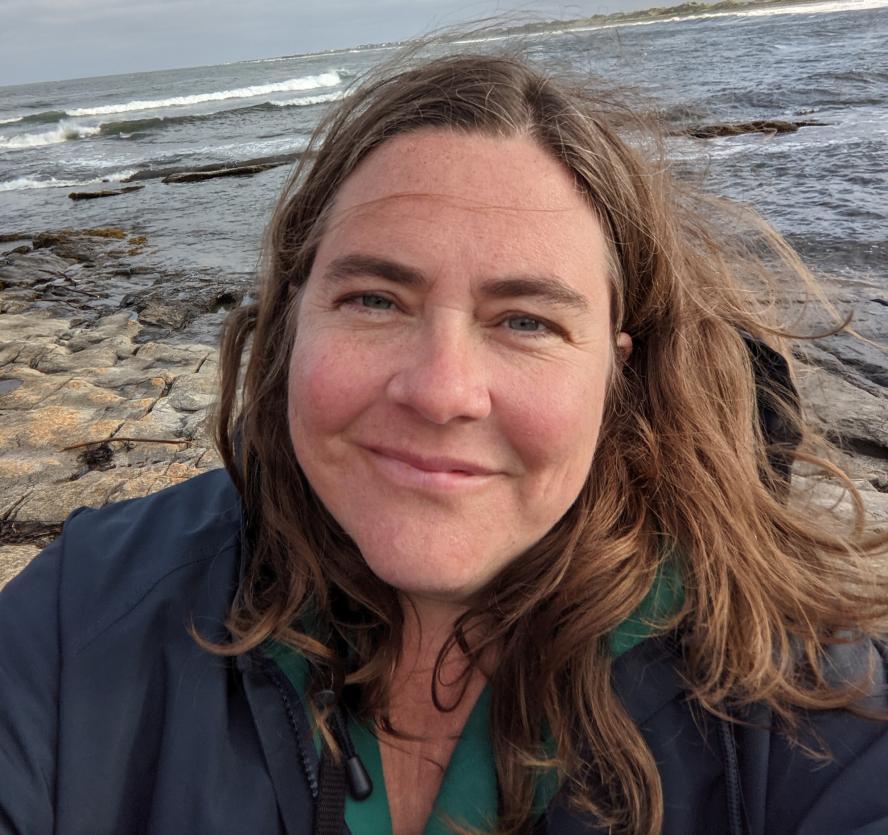 Vicky Hill 
Pronouns: she/her/hers
Assistant Director, Tufts in London and Tufts in Oxford 
B.A., University of Birmingham; M.A., Goldsmiths College, University of London
Vicky Hill grew up on the Yorkshire Moors and has lived in the Czech Republic and Israel, but now considers herself a fully-fledged Londoner.  Over her 15 years working in International Education, she has helped students settle into London from all over the world. She enjoys watching every new cohort discover the city and says seeing it through fresh eyes helps her fall back in love with London in a different way each time. She spends her free time writing poetry and mudlarking for treasure on the Thames foreshore with her two daughters. Vicky joined Tufts in London and Oxford in 2019 and became Assistant Director in 2021. She has a B.A. in English from the University of Birmingham and an M.A. in Children's Literature from Goldsmiths College, University of London.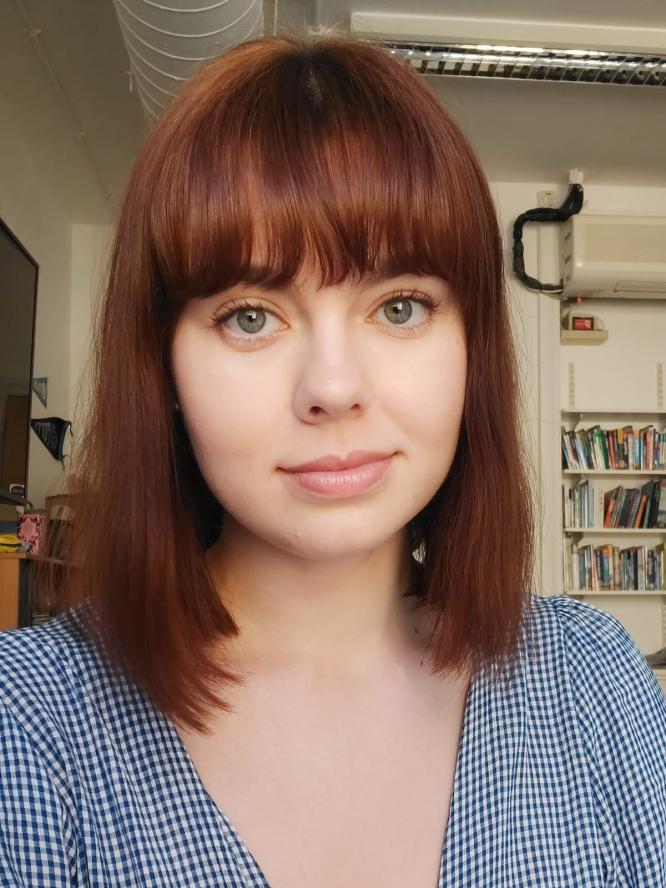 Nicollette Kabat 
Pronouns: she/her/hers
Program Administrator, Tufts in London and Tufts in Oxford 
Nicollette Kabat grew up in Pennsylvania and attended college at Arcadia University, earning a B.A. in Psychology. The daughter of Polish immigrants, Nicollette was interested in studying outside of the USA and attended two study abroad experiences in London during her time at Arcadia. Her love of the city influenced her decision to move back to London after graduation. Apart from taking care of her cats, she spends her time exploring castles and historical locations across the UK and reading Jane Austen. She has worked at the study abroad offices of Arcadia University and Fordham University prior to joining Tufts in London and Tufts in Oxford as the Program Administrator.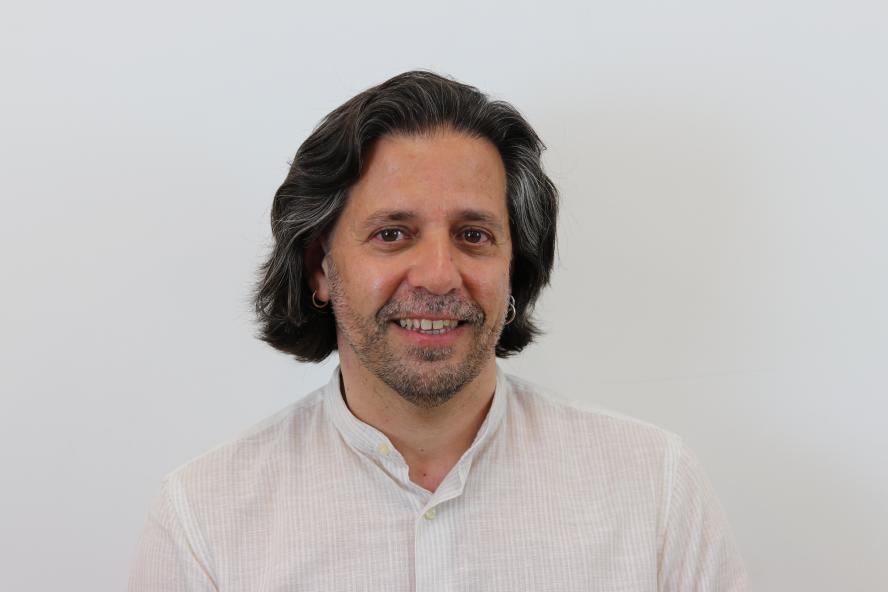 Miguel Ángel Lera Rodríguez-Morón
Pronouns: he/him/his
Student Care Coordinator & Faculty Coordinator, Tufts in Madrid
I hold a Ph.D. in Theater and Hispanic Philology from the University of Alcalá. I have worked as a Spanish language teacher in different educational centers in Spain and Italy, and I have worked for Tufts in Madrid for more than twenty years. Currently, I combine my work as a teacher of the Spanish for Heritage Learners program course with my position as Student Care Coordinator and Faculty Coordinator. I believe in pedagogical activism and participation as tools for social transformation and as a means to achieve equitable social justice. I love my job for the opportunity it gives me to guide and support generations of students, and for giving me the opportunity to pursue my goals as a social activist.