Beijing, China
Beijing, the capital and second largest city in the People's Republic of China, has a population of nearly 22 million. It is home to seven UNESCO world heritage sites, 91 colleges and universities, and over 150 museums and galleries. With over 3000 years of history, Beijing is a major cultural hub within China—with unique architecture, arts, and gastronomy—and a global leader in education, research, science, technology, business, economics, finance, politics, tourism, and transportation.  
Tufts in Beijing invites you to experience the vibrant blend of history and modernity of Beijing. Enroll in intensive language and culture courses at Beijing Normal University's School of International Chinese Language Education, one of the foremost national centers for teaching Chinese as a foreign language. Participate in a program that offers extensive opportunities to learn about China's geography, history and culture.
| | |
| --- | --- |
| Term | Fall |
| Language Prerequisite | Chinese 4 or equivalent |
| Host University | Beijing Normal University |
| Language of Instruction | Chinese (Mandarin), English |
| Internship Option | Limited options, not for credit |
| Housing | International student dorm |
Academics
Students enroll in 14-20 hours of intensive Chinese language courses per week; each student's level will be determined by a placement exam taken upon arrival. Small tutoring sessions are also arranged to provide the opportunity for more individualized language training and practice. In addition, students dedicate three hours of class time per week to each culture course they take. The topics of the culture courses, which are taught in English, may vary from year to year; the following were offered in Fall 2019: 
Chinese Culture with Western Comparisons 
Modern China in a Global Context 
For information on future culture course offerings, please contact Faculty Director, Dr. Mingquan Wang. Between the language and culture courses, Tufts in Beijing participants who successfully complete the program can expect to receive a total of 20 Tufts SHUs. 
Be sure to review our academic policies for education abroad and plan accordingly with your academic advisor(s).   
Prerequisites
This program is open to Tufts juniors and seniors who meet the general eligibility requirements and who have successfully completed at least Chinese 4 or the equivalent. Students from all academic majors are encouraged to apply. Students whose native language is Chinese, need to make special arrangements to take non-language courses.
Beijing Normal University
Beijing Normal University (BNU), colloquially known as Beishida, is a public research university with an emphasis on the humanities and sciences; it is one of the oldest and most prestigious in China. BNU has over 10,000 undergraduates, with approximately 1,800 international students representing over 100 countries.   
BNU's School of International Chinese Language Education offers an intensive Chinese language and culture program designed for international students. It is regarded as the topmost university teaching Chinese as a foreign language.
Internships
Non-credit internships are available on a limited basis.  
Student Life
Orientation
Students arrive in Beijing in August for a three-week orientation program—which includes language study, lectures, workshops, and cultural excursions—prior to the formal start of classes. 
Housing and Meals
Students live in single or double units in one of six international students' dormitories on the BNU campus. All rooms are equipped with bedding, desk, bookshelf, chair, lamp, telephone, refrigerator, safe box, air conditioner, electric kettle, and wardrobe. Dorms also have student lounges, designated study areas, recreational facilities, laundry, and shared kitchens. Students may opt to cook for themselves or to dine at campus eateries. 
Co-Curricular Activities
Students are strongly encouraged to be active in campus life at BNU. The International Students Office at BNU organizes a variety of activities (e.g., singing contests, sports, photo exhibits, Chinese cooking lessons), monthly cultural excursions to points of interest in Beijing, as well as annual events such as Beijing Night and a Chinese Cultural and Art Festival. Students may also join the BNU's International Student Volunteer Group.  
In addition to on-campus activities, the city of Beijing offers many opportunities to explore Chinese culture, art, music, history, and gastronomy. 
Cultural Excursions
Tufts in Beijing organizes more than a dozen local excursions and long-distance trips for its participants over the course of the semester. Previous excursions have included Shanghai, Xi'an, Nanjing, and Yunnan. 
"Once-in-a-lifetime experiences traveling through China, rapid language improvement, cultural understanding."

– Fall 2019 Participant 
Program Staff
The faculty director, based in Medford, advises students on academics and co-curricular activities. The resident director, based at BNU, organizes study tours, events, and cultural excursions.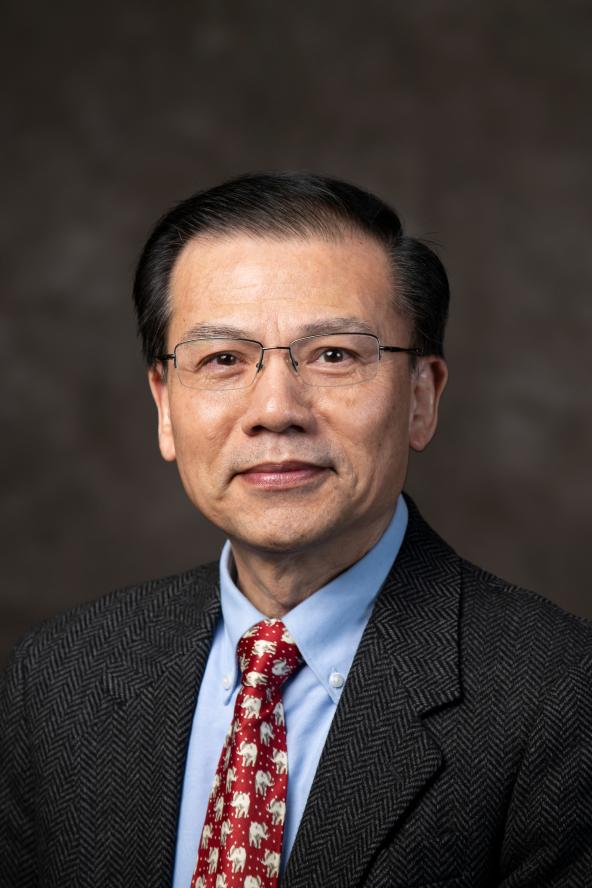 Mingquan Wang (he/him/his)
Faculty Director, Tufts in Beijing
Mingquan Wang, Ph.D., Distinguished Senior Lecturer in Chinese, is Language Coordinator of the Chinese Program at Tufts University. His research interests include Chinese characters, second language acquisition and application of technology in language learning and instruction. Dr. Wang is also serving as Executive Director of the New England Chinese Language Teachers Association. In addition to teaching, research and professional service, Dr. Wang works with Tufts Global Education on programs in China in his capacity as faculty director for the Tufts in China/Beijing Program. 
Dates and Fees
The Fall 2023 program has been suspended; the following details are for reference only.
2023-2024 Program Fees
Fall Semester: $42,752 ($33,179 tuition plus $9,573 program fee)
What's included:
Round-trip airfare from the continental United States 
Full tuition and fees at Beijing Normal University 
Three-week orientation program with language study, lectures, workshops, and excursions 
Full housing and food 
Cultural events and excursions 
Extracurricular activities such as sports, performances, and clubs 
Allowance for books and photocopies 
For more details on Tufts University's Cost of Attendance, please consult Financial Services' Direct and Indirect Costs for Undergraduate Students.
Academic Calendar
Dates are approximate and subject to change.  
Fall Semester: mid-August to mid-December